Chile was considered one of the best tourist destinations in 2015. From north to south it covers some 4,000 kilometers full of landscapes, places, monuments and human warmth that are worth seeing.
For every traveler it is a luxury to be able to have the Chilean stamp in your passport. So here we are going to prepare you by mentioning some of the most important tourist places in Chile.
1. Easter Island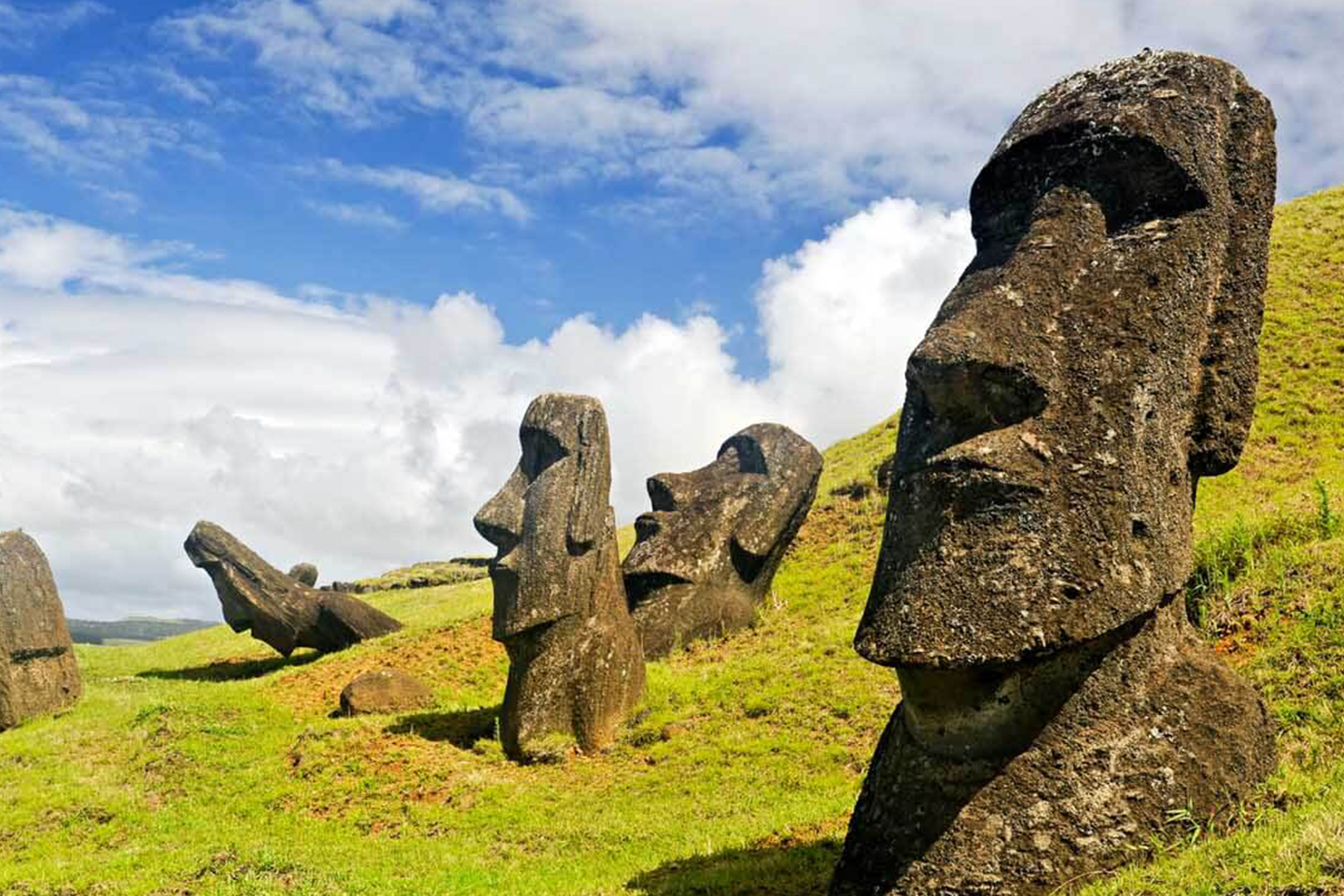 Let's start with one of the greatest charms and peculiarities of Chile. Easter Island, called the second most distant populated territory in the world, being located in the Pacific Ocean, for which it is considered part of the Oceania continent despite being Chilean territory.
Discovered in 1722, it receives its name because the day of its discovery was precisely Easter, which has made it one of the tourist sites in Chile.
It is an excellent destination to enjoy the Rapa Nui artistic manifestations, known as 'The moai'. During February, the largest Polynesian culture festival in the world takes place, which combined with the incredible landscapes of the island, is an experience of a lifetime.
Appreciate in the following video shots of this wonderful island:
2. Santiago de Chile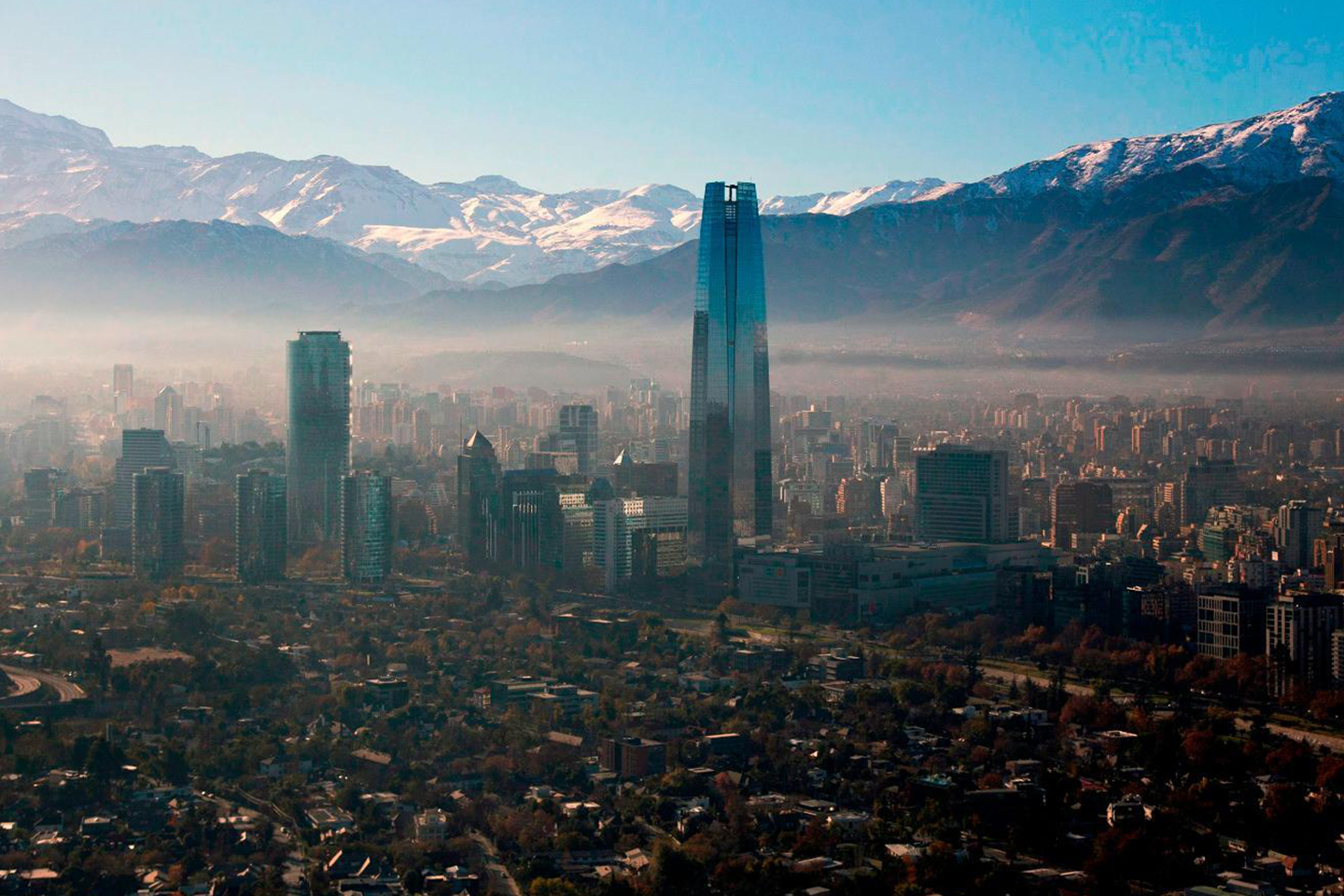 The capital cannot be missing among the tourist parts of Chile. Founded in 1541 and divided into 37 communes, it is the cradle of the main buildings, offices and political and economic establishments in the country.
Thus, it is an obligatory stop to get to know the true movement of the country, get closer to its culture, a little of its traditions and, above all, observe the influence of the modern world on Chileans.
In addition, this city is among the capitals with the best quality of life in the world, thanks to a wide variety of academic offers, a solid economy and a fairly good cultural and artistic offer.
Watch this video below that contains aerial shots of this beautiful and touristic city:
3. Elqui Valley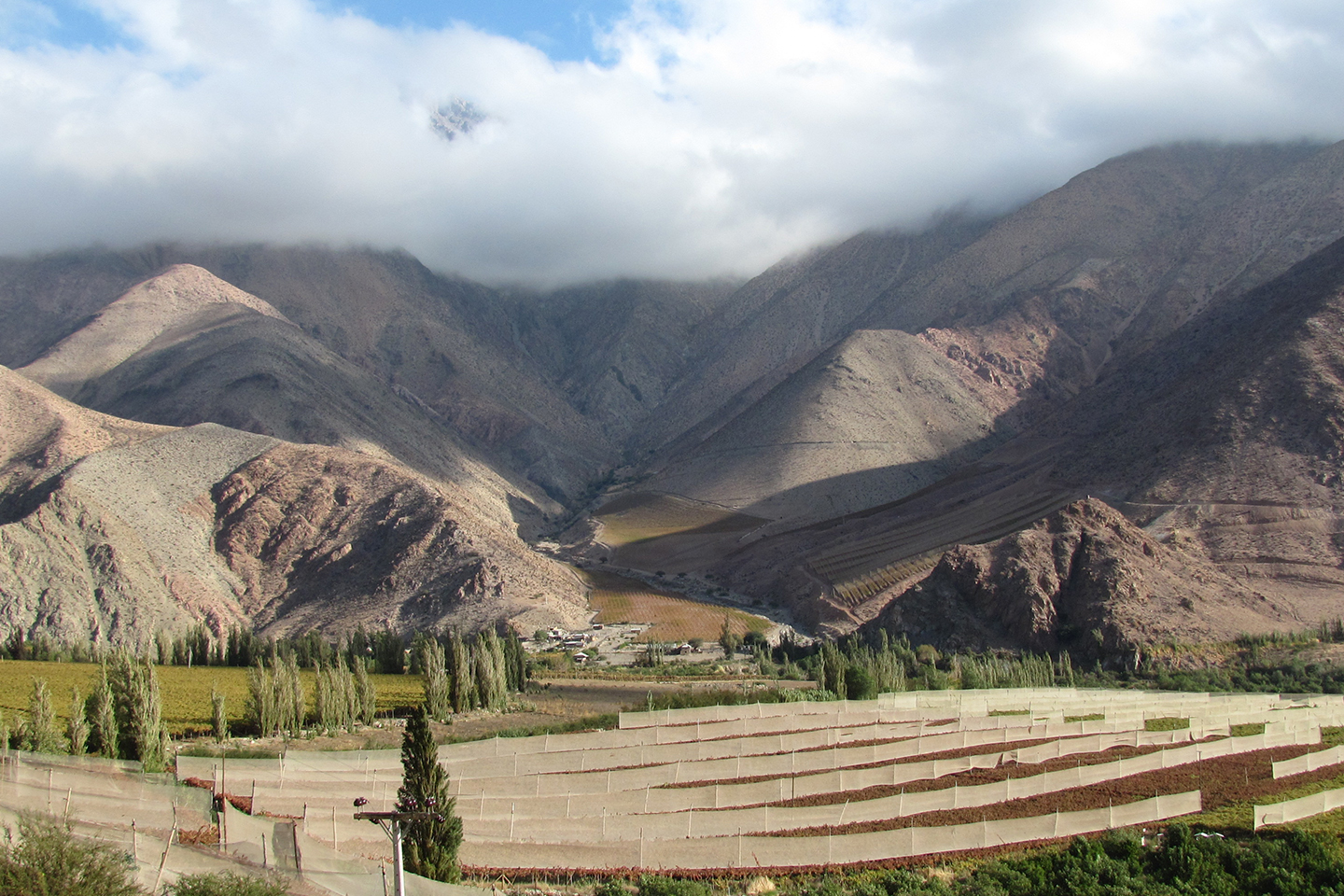 One of the places to vacation in Chile will always be Valle del Elqui. This basin, created in the mountain range, has one of the most emblematic rivers of the fluvial life of the country.
The name Valle del Elqui comes from Quechua and means "thin", alluding to the way in which the youngest and weakest children of the group were classified.
This has to do with the fact that the flow of the river is generally quite weak, until spring, when the melting of the mountain ranges begins.
Thanks to its proximity to the river waters and the mountain ranges, it is a tremendously fertile land with great greenery. For this reason, between the walks you cannot miss out on a tour of the vine and papaya fields.
A lovely activity will be hiking through the green plains in the middle of spring.
Check out this video below that captures fantastic shots of this place:
4. Elqui Valley Observatories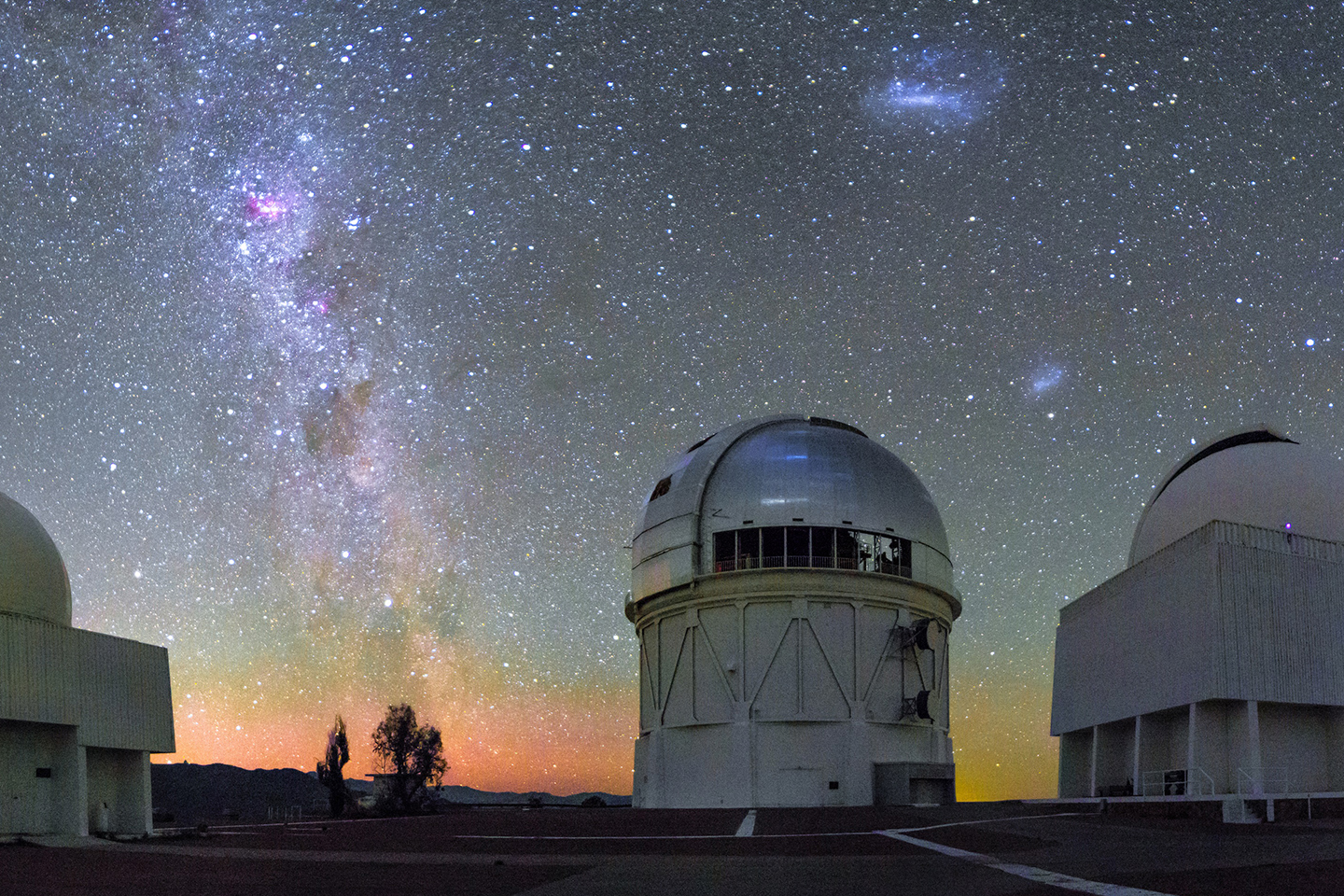 Continuing in this valley, among the tourist attractions of Chile is the Elqui Valley Observatory.
And it is that its privileged location in the mountain range, away from the city and rather connected with nature, allows the skies of the valley to remain clear. The weather is also a plus point.
For this reason, the Mamalluca Tourist Observatory and the Cerro Tololo Observatory take place here.
Watch this video that captures the beautiful view of the sky that this place has:
5. Port of Valparaiso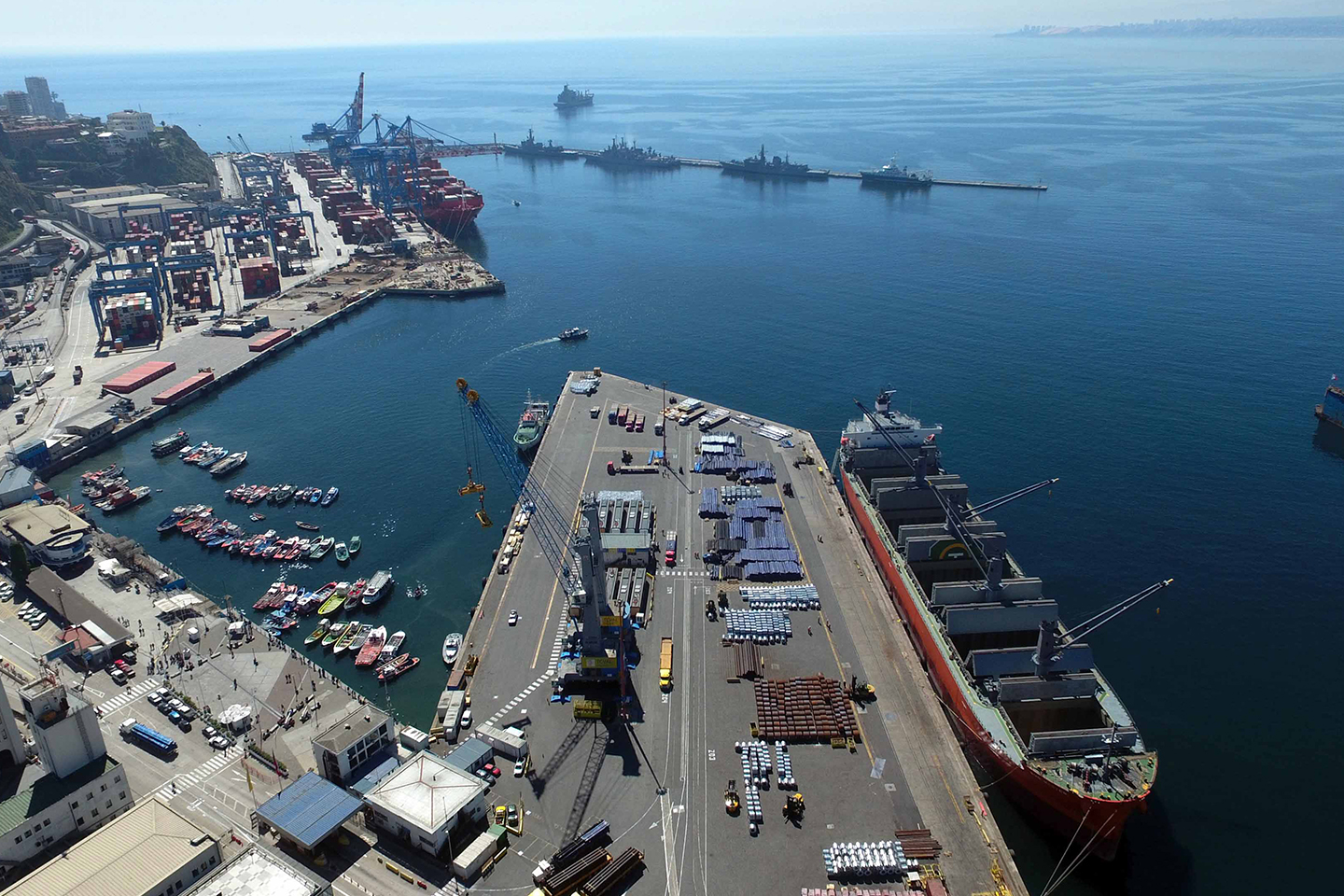 Puerto de Valparaíso cannot be missing from the list of the best places to vacation in Chile. Located in the homonymous region, it is the most important maritime point in the country and where more people and merchandise arrive each year.
The surroundings of the port are the most cheerful and lively. Two of its greatest charms are the smells and flavors of the kitchens, which feature seafood that is caught the same day.
You also find craft and technology stores. And if it's about knowing its history, there are many locals willing to tell you all about the maritime growth of the area since its foundation in 1810.
Appreciate in the following video various shots of this incredible maritime point:
6. Osorno Volcano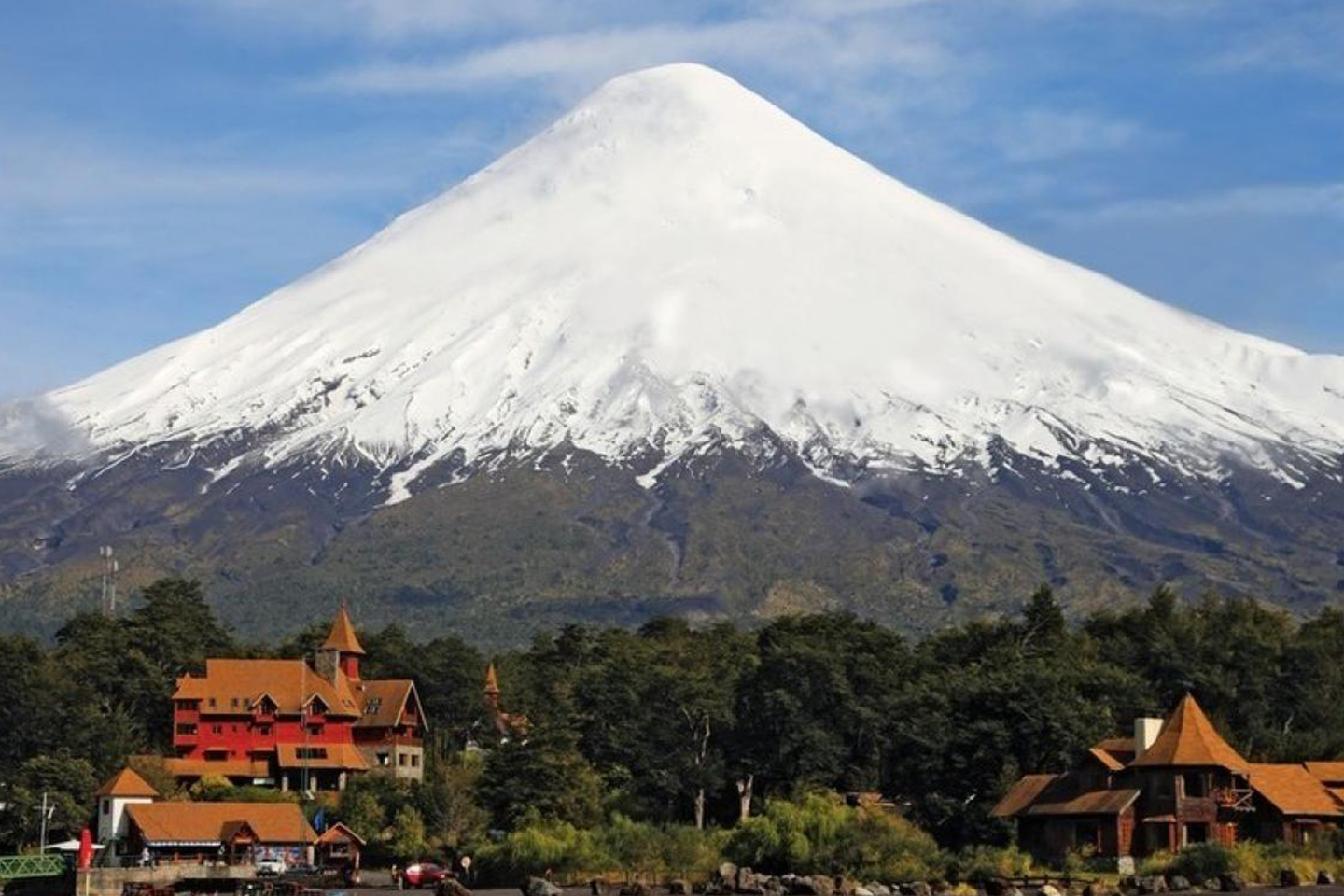 With more than 2000 meters above sea level and located a few kilometers from Puerto de Varas, one of the places to visit in Chile awaits you. The Osorno Volcano is a key point to enjoy an incredible view of all of Osorno and Chiloé Island.
Covered with a huge glacier on the top of the surface, it feeds the foothills with water flows (from the slopes of the volcano), which helps make it one of the most fertile and green areas in the area.
From the moment you arrive at the foot of the volcano, the views will be impressive. And to improve the tourist experience, you can do mountain climbing, trekking and hiking on the slopes, where you will get small spots to enjoy the view from above.
The locals tell stories about the volcano and how it, rising above Osorno, takes care of the inhabitants and feeds them through planting.
Observe in the following video this beautiful volcano in more detail:
7. Iquique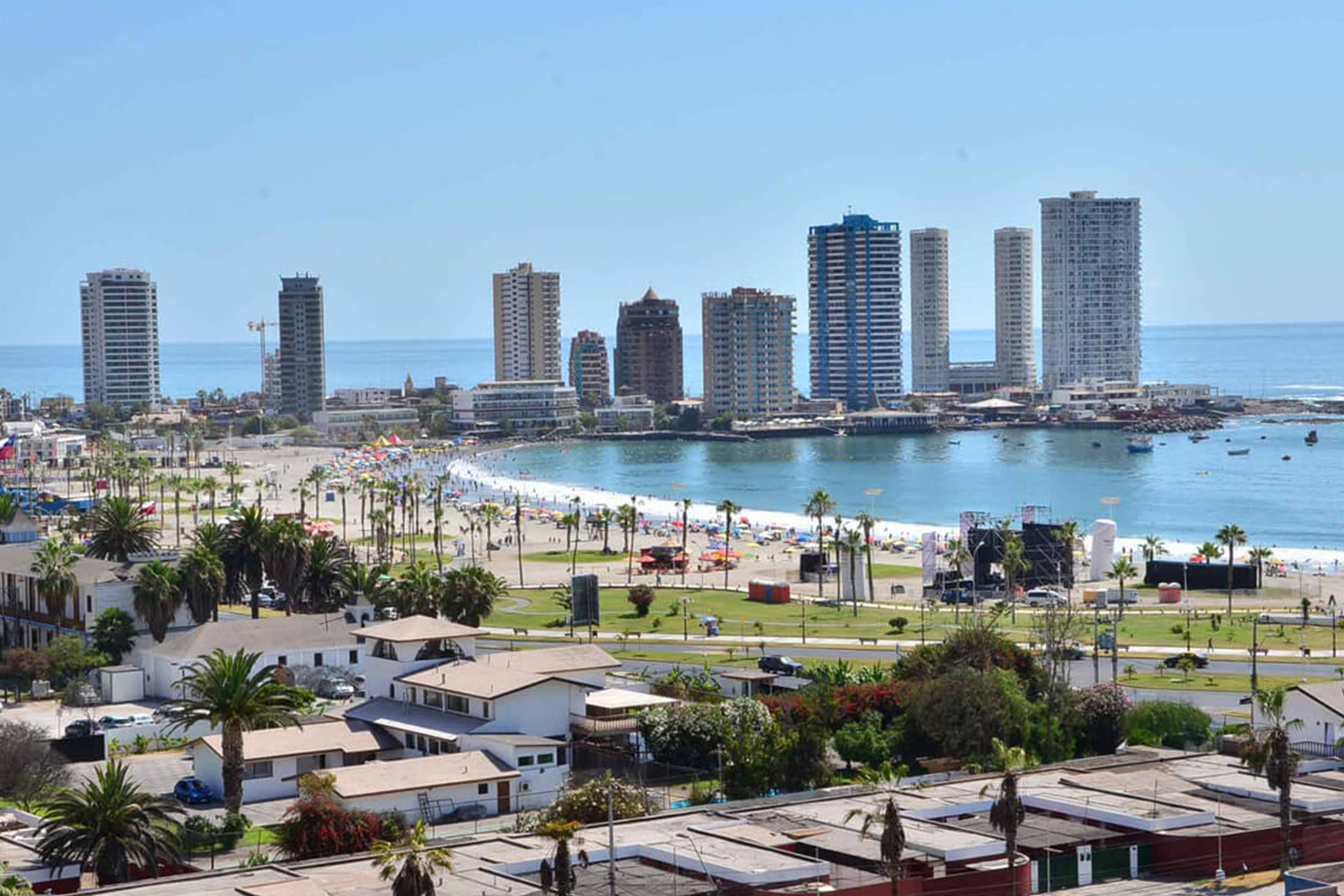 This small city, which in fact is considered a village compared to the Chilean capital, is a great place to enjoy flavors, fun and beach, with much less hustle and bustle than there is in the main city. This makes it one of the best places in Chile.
More than a thousand kilometers from Santiago, it is another of the country's main maritime cities. Its structure is modified by the constant effects of saltpeter, showing that the locals have been adapting to the sea and its demands.
Here you find one of the most important Free Trade Zones on the continent, so the commercial life of the city is excellent.
You can enjoy the nightlife of the village in the areas surrounding the beach. Also enjoy the flavors, with the wide variety of restaurants with international inspiration, and of course, enjoy important and renowned stores.
It has a coast suitable for the public and the climate is mild most of the year. So regardless of the travel date, you can enjoy a sea bath. In the surroundings, you can still find buildings from the era of the saltpeter mines.
Watch this video below documenting this welcoming city from above:
8. Valdivia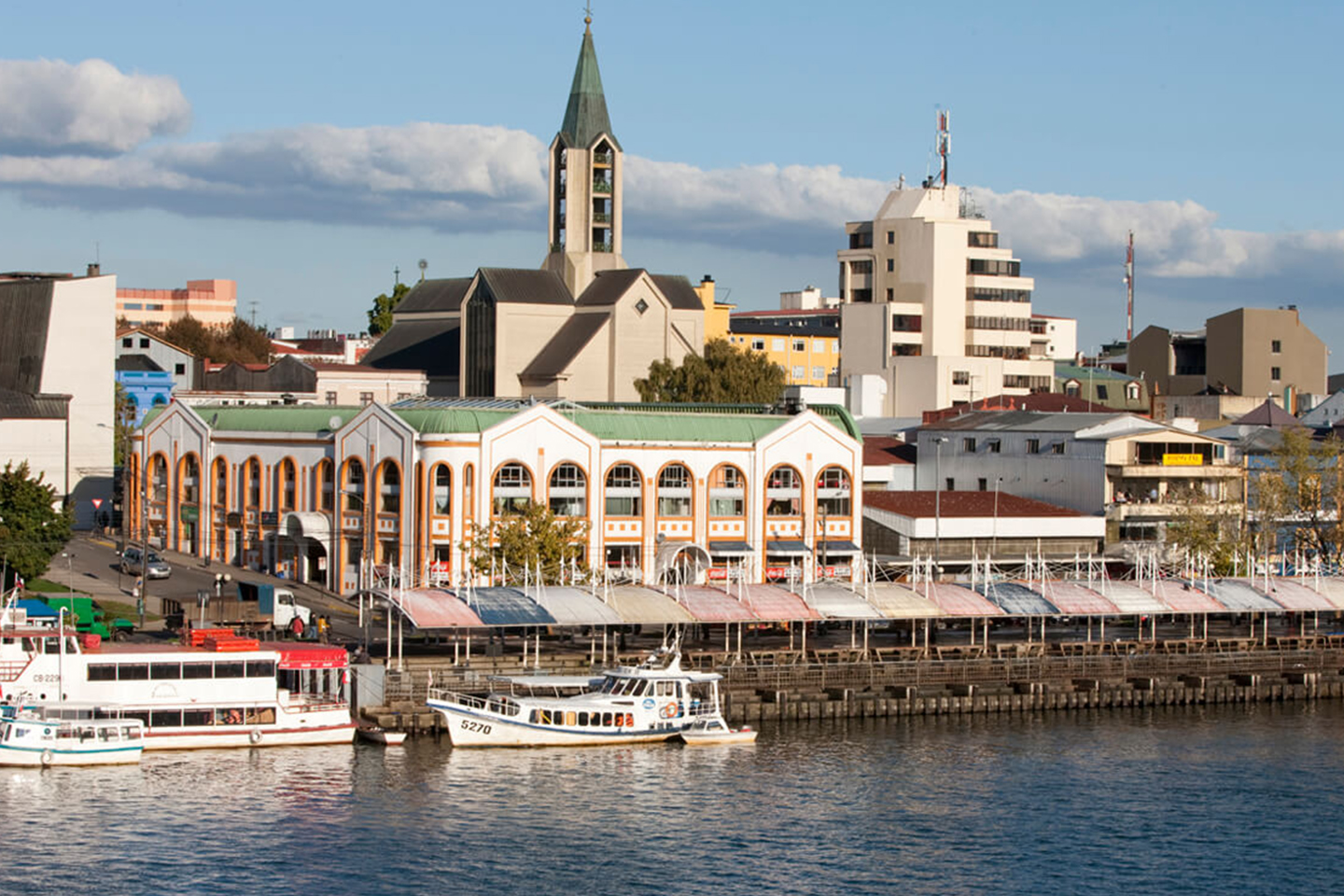 This city, located at the confluence of the Calle-Calle, Cau-Cau and Valdivia rivers, dates back to 1552, and its original name is Santa María la Blanca de Valdivia, chosen by its conqueror Pedro de Valdivia. It is one of the tourist places in southern Chile.
It is considered a little piece of Germany in Chile, since all its architecture is strongly influenced by German styles, as well as customs, even a little of the flavors in its gastronomy.
However, they preserve the love for national crafts as a treasure, so in this southern city you can get the best elements of art and representations of the cultural life of the region.
The city is supported by tourism. It is an excellent place to visit different monuments, parks and attractions. For example, it has the Botanical Garden of the Austral University of Chile, the Valdivia Fort System, the River Market and the Naval Museum, just to name a few.
Take a look at this beautiful city below:
9. Puerto Montt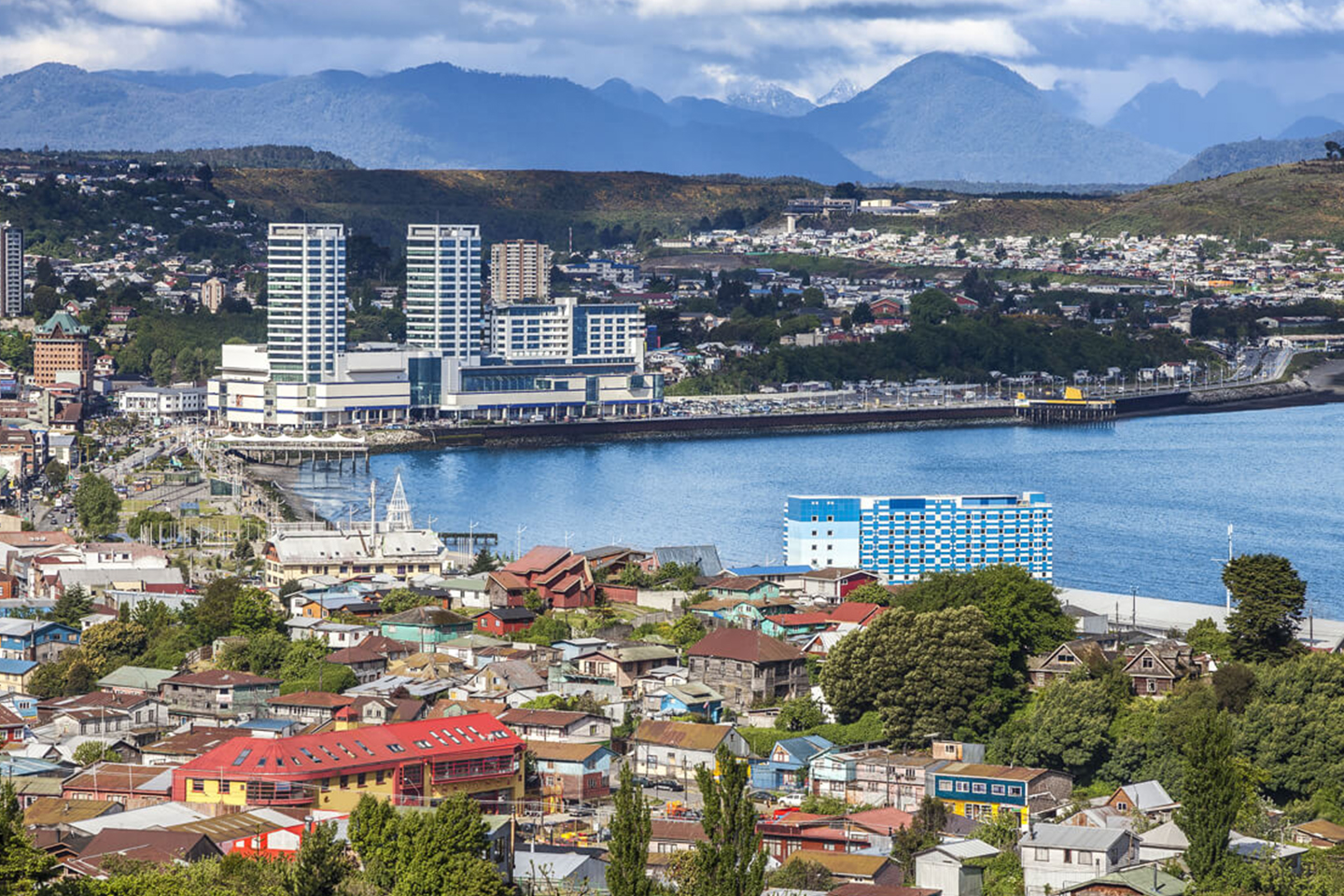 This commune is one of the best tourism destinations in southern Chile. It is located in front of the Reloncaví Sound and is a key point for you to start your journey in Chilean Patagonia. For this reason, it is a very popular passing tourist destination.
The largest number of maritime connections to the southern cities of Chile depart from its port, so the economic and cultural movement is quite extensive.
It is a fairly busy area and a great place to shop, walk around the port and enjoy the Chilean flavors. Its greatest pride is the wide variety of restaurants.
In addition to this, you can enjoy the markets and coves of fish and crafts, along with the Pelluco spa, where nightlife and youth abound, as well as clubs with a bohemian inspiration.
You can not miss visiting the city Mall Paseo Costanera.
Take a look at this fabulous city below:
10. Petrohue Falls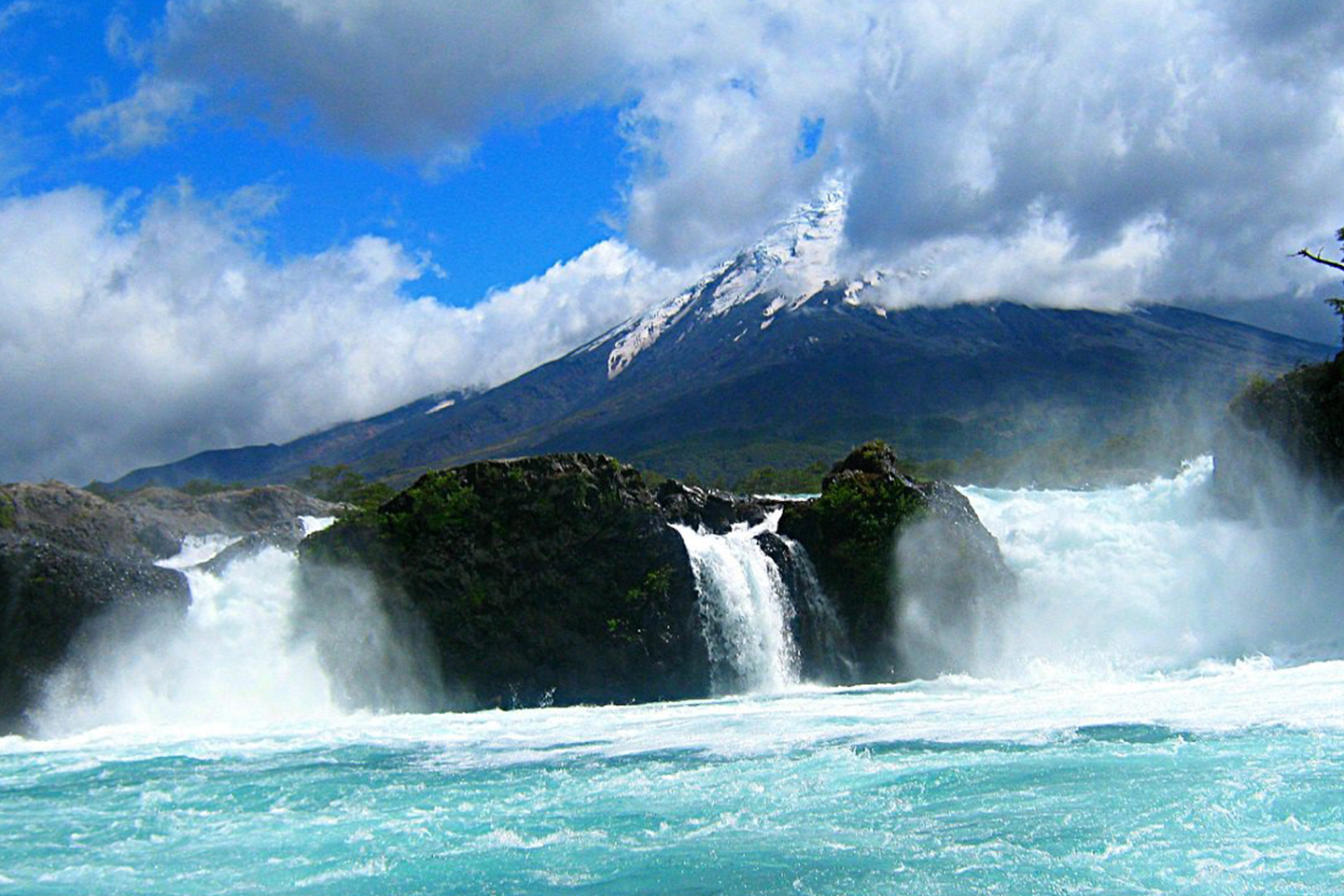 One of the most beautiful tourist places in Chile that you can enjoy, thanks to the combination of natural elements and wonderful colors of the area.
The waterfalls are created by the mouth of the Petrohué River, together with the waters of Lake Todos los Santos. In addition, the rock formations have a volcanic origin, creating natural wells that are said to have therapeutic capabilities.
Today, the falls are part of the Vicente Pérez Rosales National Park, which together has one of the widest ranges of biodiversity and fauna in the country, being able to spot species such as pudú, guiñas, pumas, wildcats and river otters.
Observe in the following video one of the most beautiful tourist places in the country:
11. Atacama Desert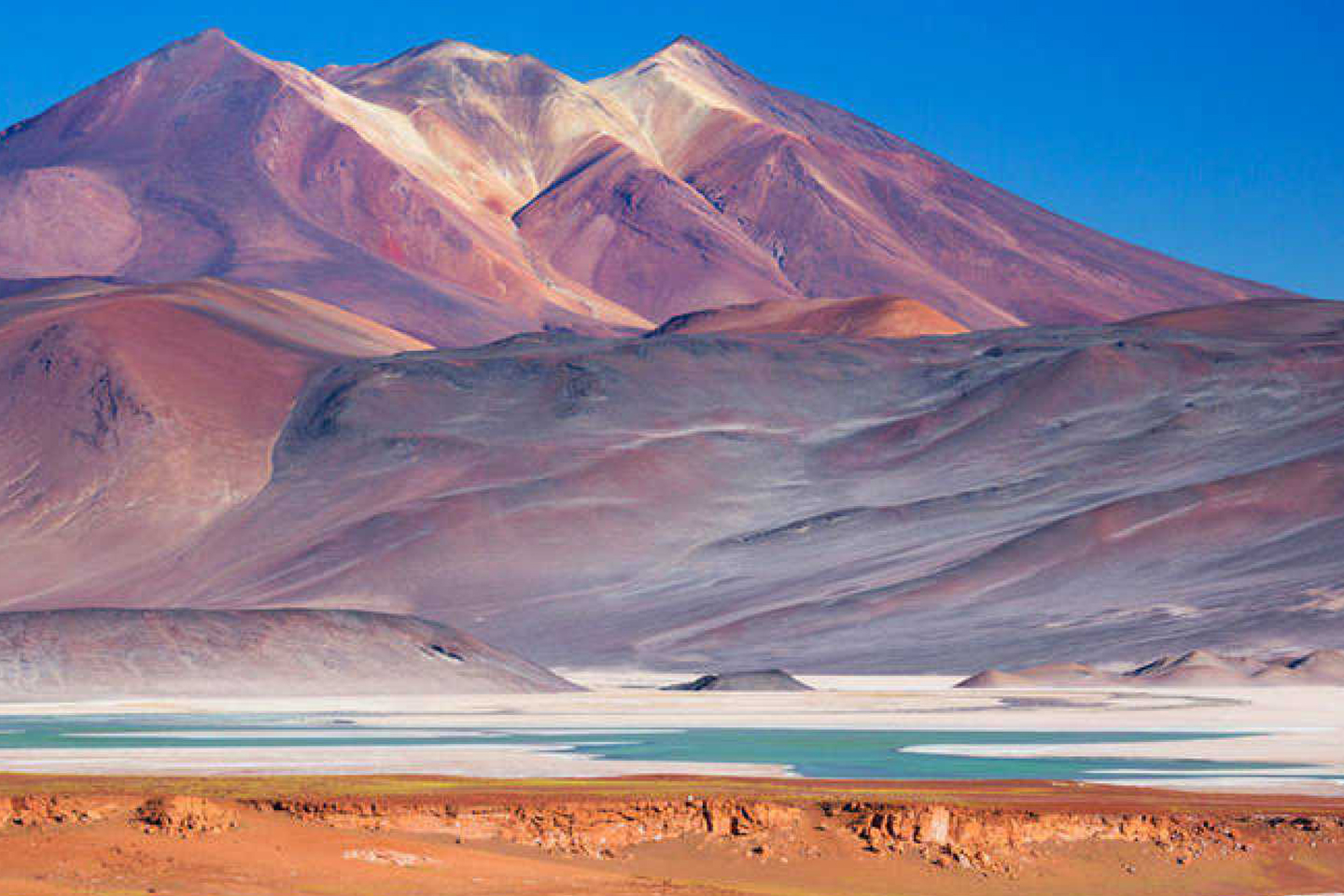 Whoever says that plants don't flourish in the desert certainly doesn't know the Atacama region in Chile. This place is a wonder of nature.
Here you have the opportunity to enjoy some of the clearest and bluest skies in the entire country, accompanied by its volcanoes, salt flats, lagoons and geysers, the latter being one of the greatest charms of visiting the desert.
Take advantage of your visit and enjoy some of the beaches in the area, with turquoise waters and white sand, such as Calderas, Playa Virgen and Bahía Inglesa.
In addition, history says that different cultures that constitute the origins of Chilean culture lived in this desert, so you can hire some of the tours to listen to the magical stories of the oases and other phenomena.
Appreciate in this video this wonderful place full of nature:
12. Torres del Paine National Park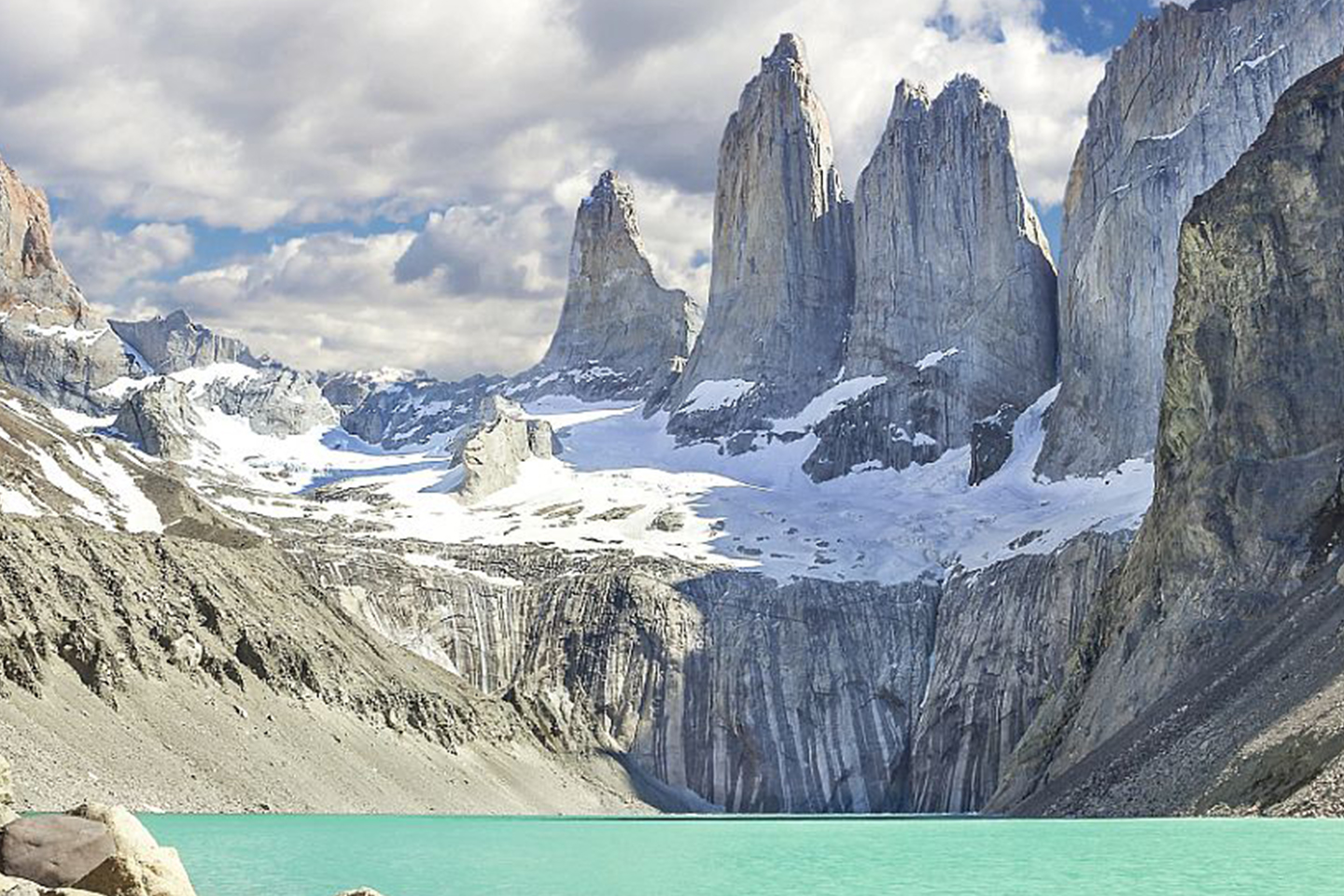 Located in the extreme south of Chile, specifically in the Magallanes and Antarctica region of the country, this national park was declared a Biosphere Reserve thanks to UNESCO in 1978. Since then, it has become one of the tourist places of most important Chile.
Here you can enjoy a variety of extremely attractive geographical phenomena, such as massifs, lakes with turquoise waters, some icebergs , rivers, forests and even pampas, where the sighting of a significant number of national fauna species takes place.
The park is very well built, so it has many marked trails, companies that offer walks and guided tours, as well as a good range of accommodation inside, even being able to camp on its plains.
One of its greatest charms is enjoying one of the sunsets from the heights of one of the massifs.
Watch this video below showing this beautiful park:
13. All Saints Lake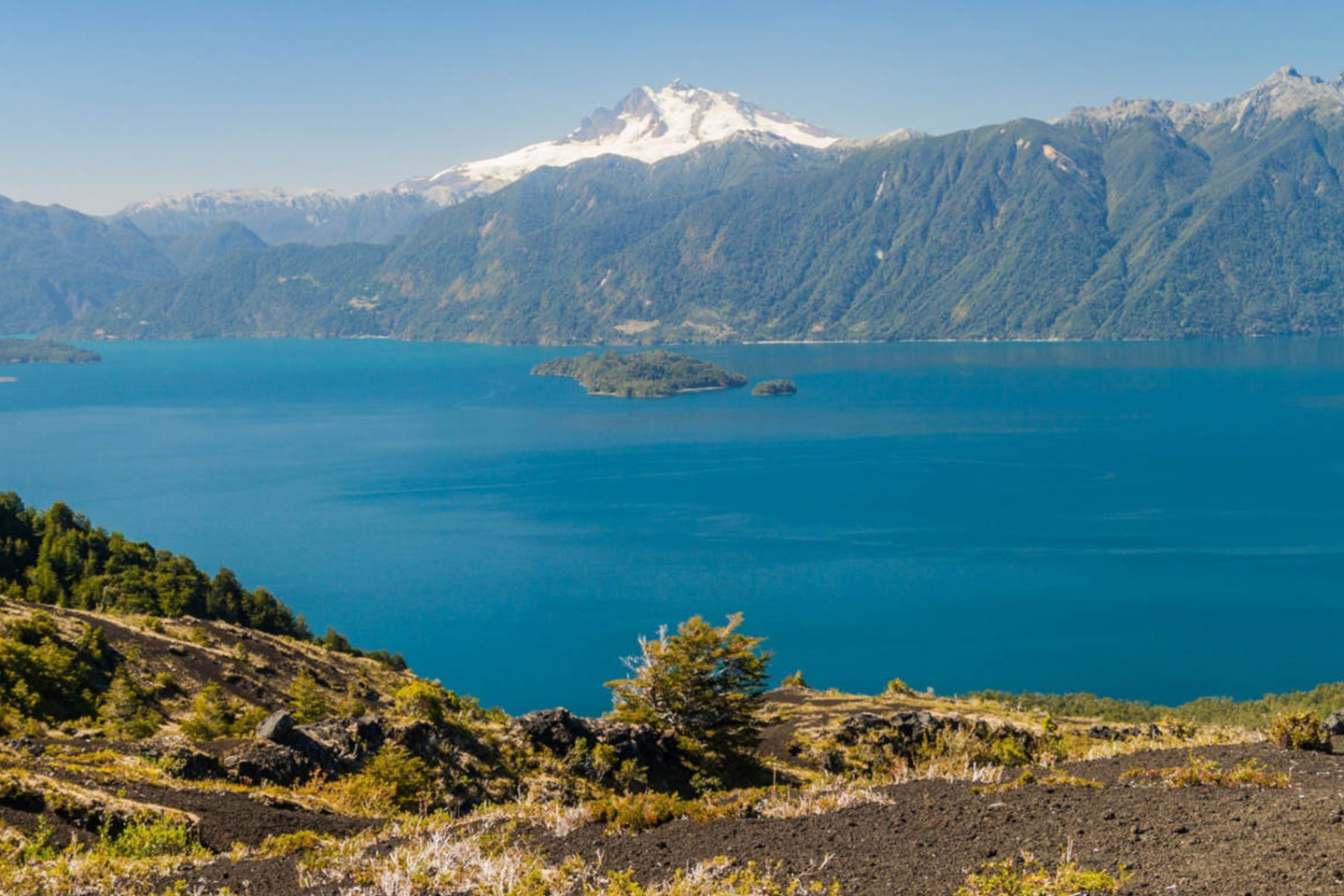 Located in the Vicente Pérez Rosales National Park, it is a lake formed by water of glacial origin. Its waters are an intense turquoise, which is accompanied by the greenery of a nearby Andean forest, which completes the postcard image.
Geographically, the lake was formed many years ago as a result of hardening lava from the Osorno volcano. This changed the course of the Petrohué River towards Lake Ralún.
It is an excellent place to practice salmon and trout fishing, as well as kayaking and even swimming. It has two ports from where different boats depart that connect from here with other cities in Chile.
Appreciate in the following video beautiful shots of this lake:
14. San Pedro de Atacama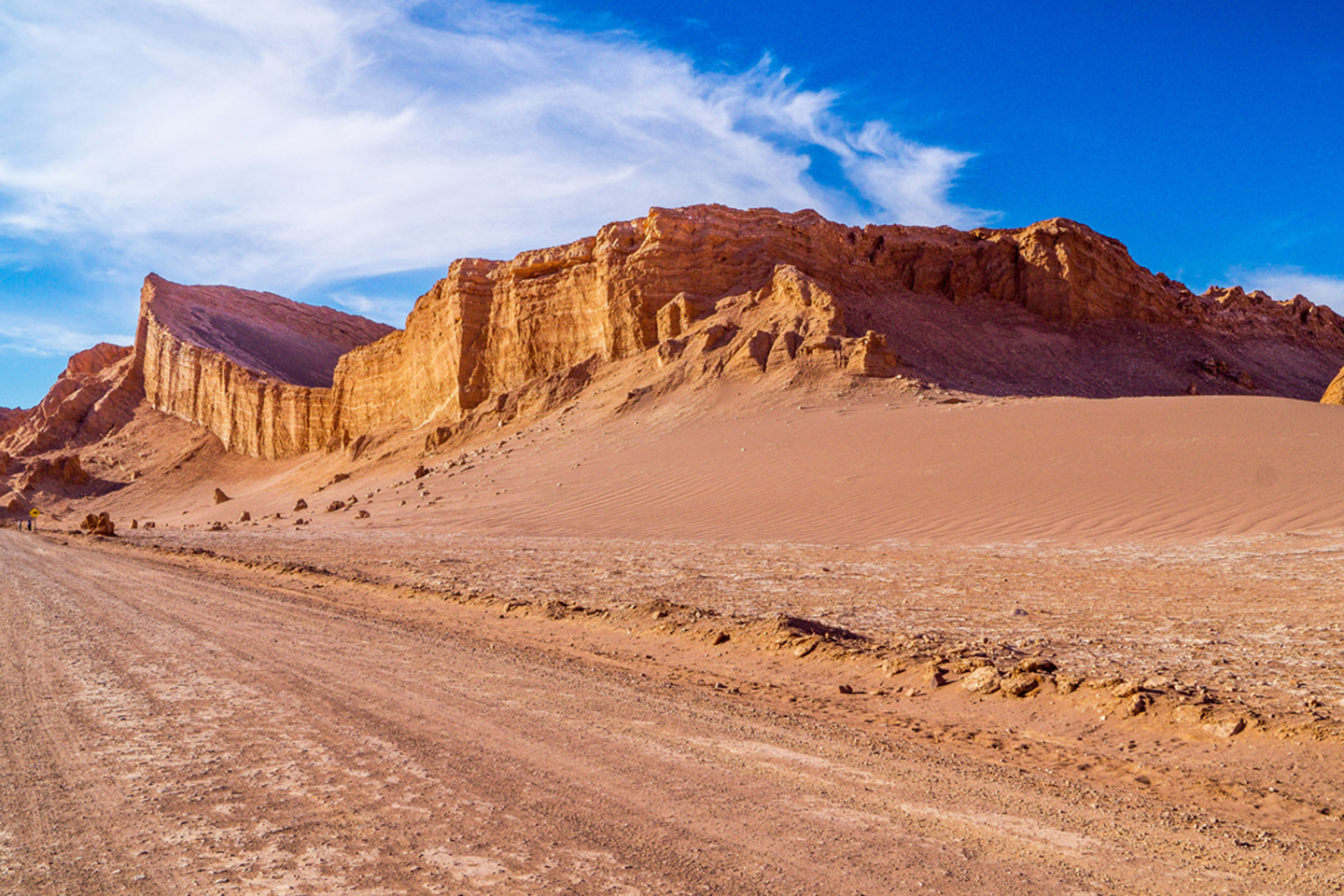 We already told you about the Atacama desert, but now we have to tell you about the city, located in the Antofagasta region, because you cannot miss its archaeological importance.
Here the proximity to neighboring Bolivia plays a preponderant role, since it is the famous "Bolivian winter" phenomenon that has given rise to one of the richest regions in vegetation, even being the place of species that are not seen in the rest of the country. .
Here is born and maintains its own culture, known as the Atacameño culture, thanks to different influences (including the Inca) that formed an invaluable archaeological value.
For this reason, here you have to see different formations of pre-Hispanic architecture, with art of the time and the traces of volcanic activity, which has been modifying the land and moving the structures.
Look below different shots of this beautiful place:
15. Cavanche Beach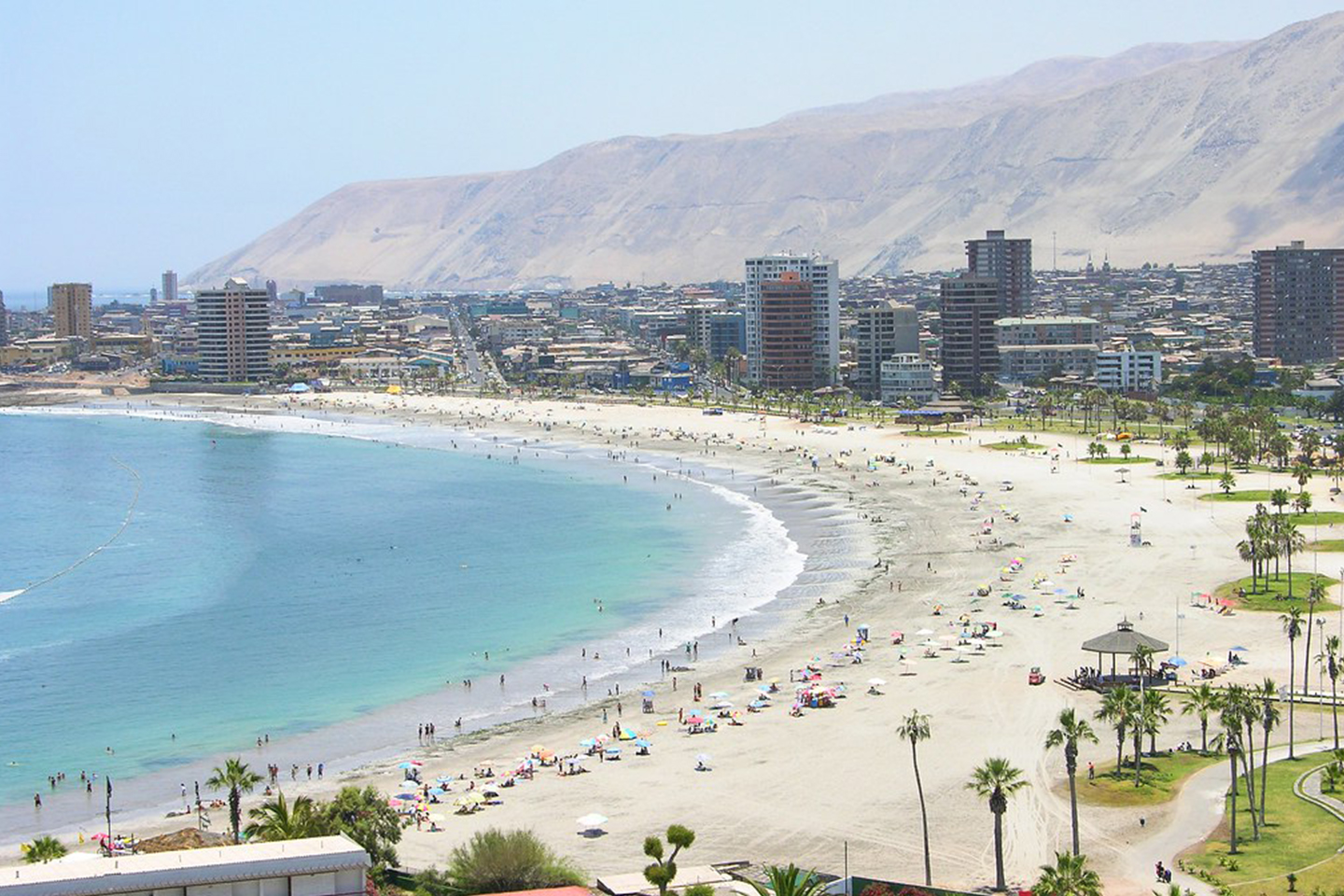 We are going back to Iquique, now to visit one of the most important and visited beaches in the city.
This beach is one of the greatest evidences of modern influence in the country. The white sand and crystal clear water are accommodated in a lively modern coastal area, which tries to emulate American beaches.
The surroundings are full of resorts, hotels and important restaurants, from the most luxurious to the most modest. Being located in the very center of the city, access is quite simple and cheap.
Once on the beach, you can enjoy various recreational activities and water sports, such as surfing and swimming, as well as kayaking .
Take a closer look at this beach in the following video:
16. Gray Glacier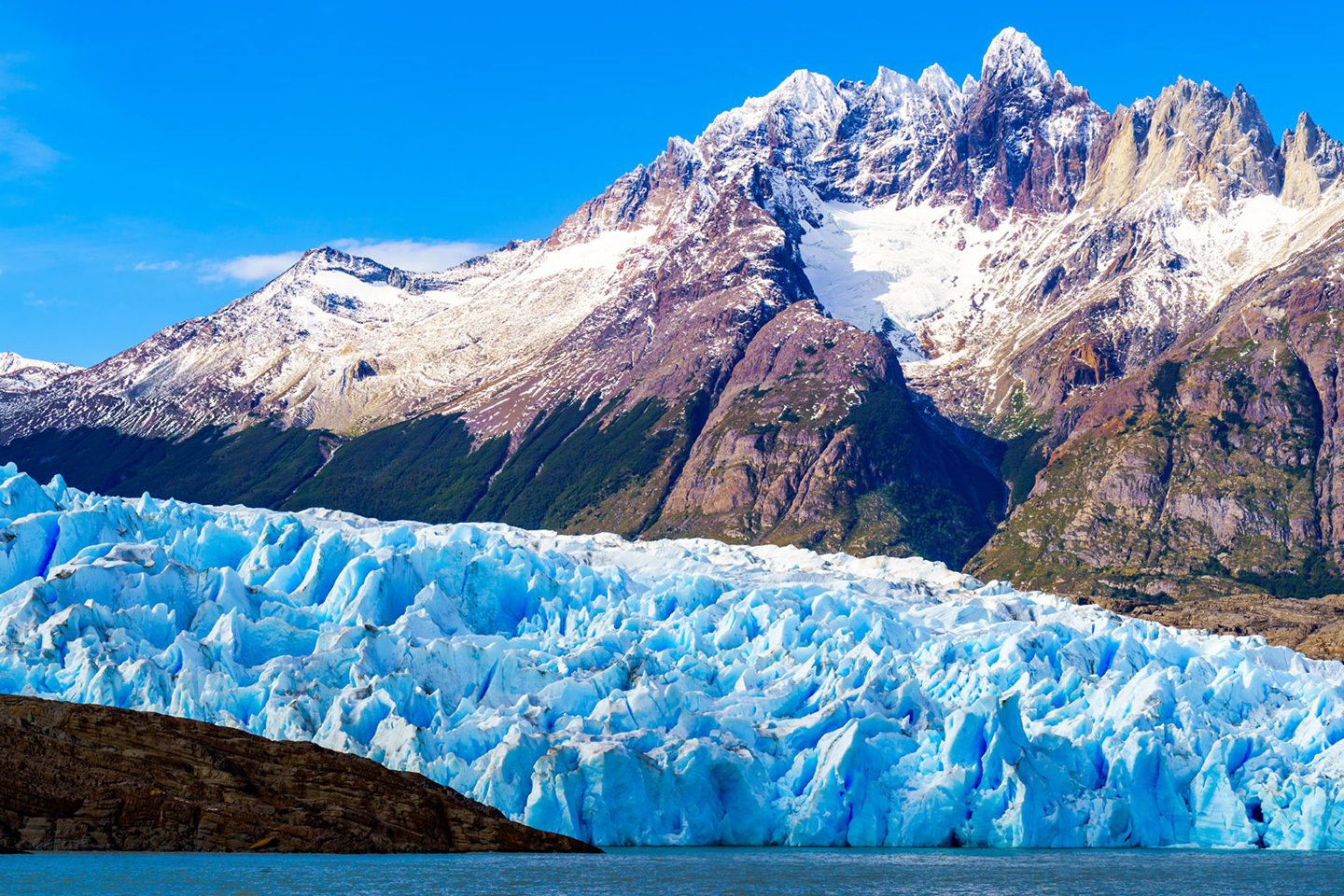 Within the Torres de Paine National Park there is an enormous natural structure six meters wide, 19 kilometers long, completely made of ice and that constitute the well-known Southern Ice Fields.
It is classified as the third largest existing water reserve on the planet, which is why it has become a tourist destination par excellence in Chile.
Here you can enjoy walks through the ice forests, enter the caves and other ice formations in the area and see some of its crevices, as long as you are not afraid of closed spaces.
And to crown this walk, in this park you can try the famous fruit of the southern Chilean region, the Calafate, a form of cherry that is only available in this place in the whole world. The calafates necessary to prepare the famous calafate sour cocktail, which is characteristic of Playa Cavanche, come from here.
Appreciate in this video the magnificent Gray Glacier:
17. Lauca National Park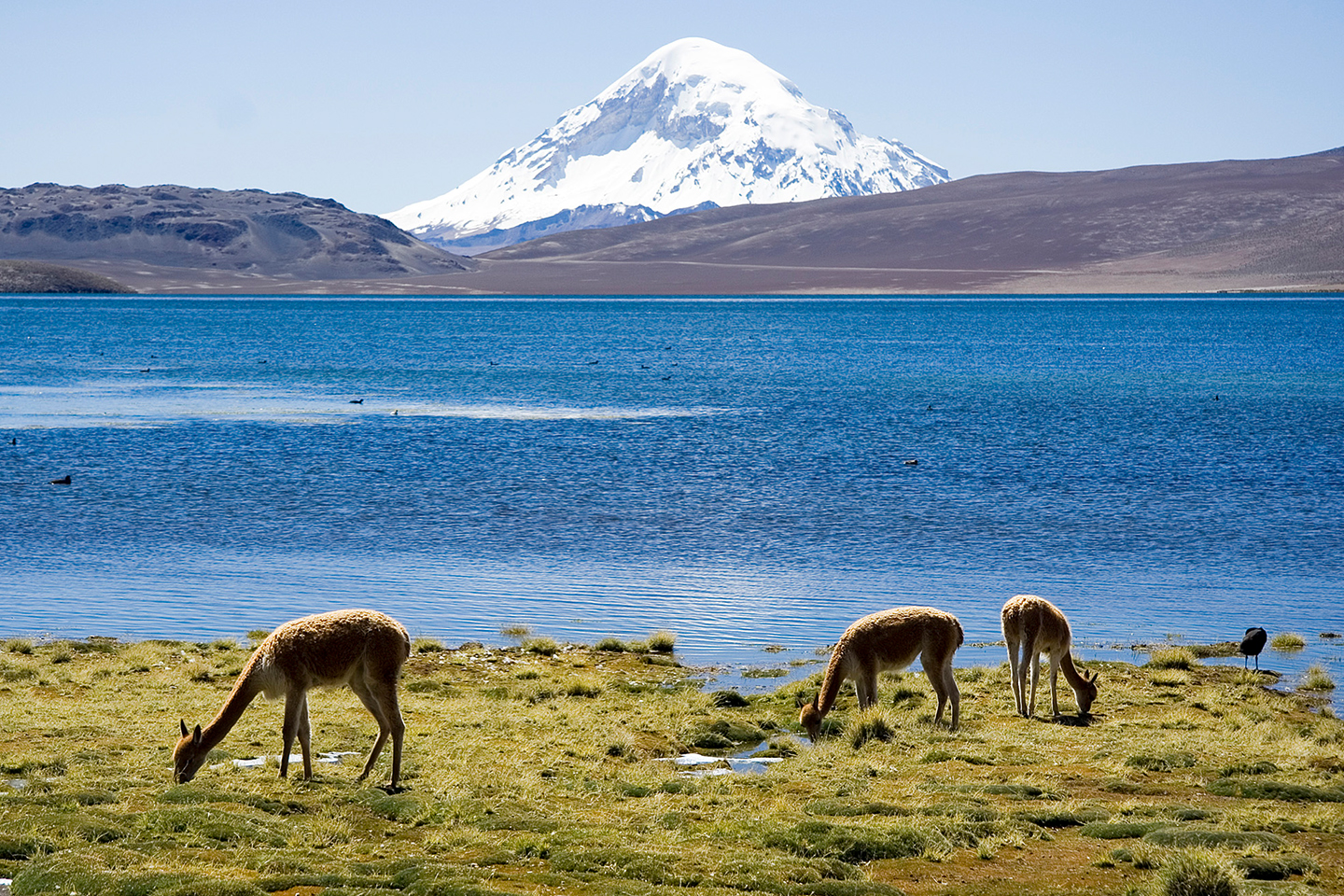 Chile is a territory of national and natural parks, so you cannot leave Lauca National Park off the list, which dates back to 1970 and is part of the Andes mountain range.
As of 1981 it was declared part of the World Network of Biosphere Reserves, becoming since then an important point of national and international tourism.
Here you can see a variety of more than 100 types of birds typical of the country, who make life around Lake Chungará.
In addition, near the park you will find the town of Chucuyo, famous for having a network of ornamental and rustic restaurants, which offer the most authentic Chilean food, prepared in a homemade way and accompanied by stories from the province.
See below beautiful shots of this place:
18. Queulat National Park Passage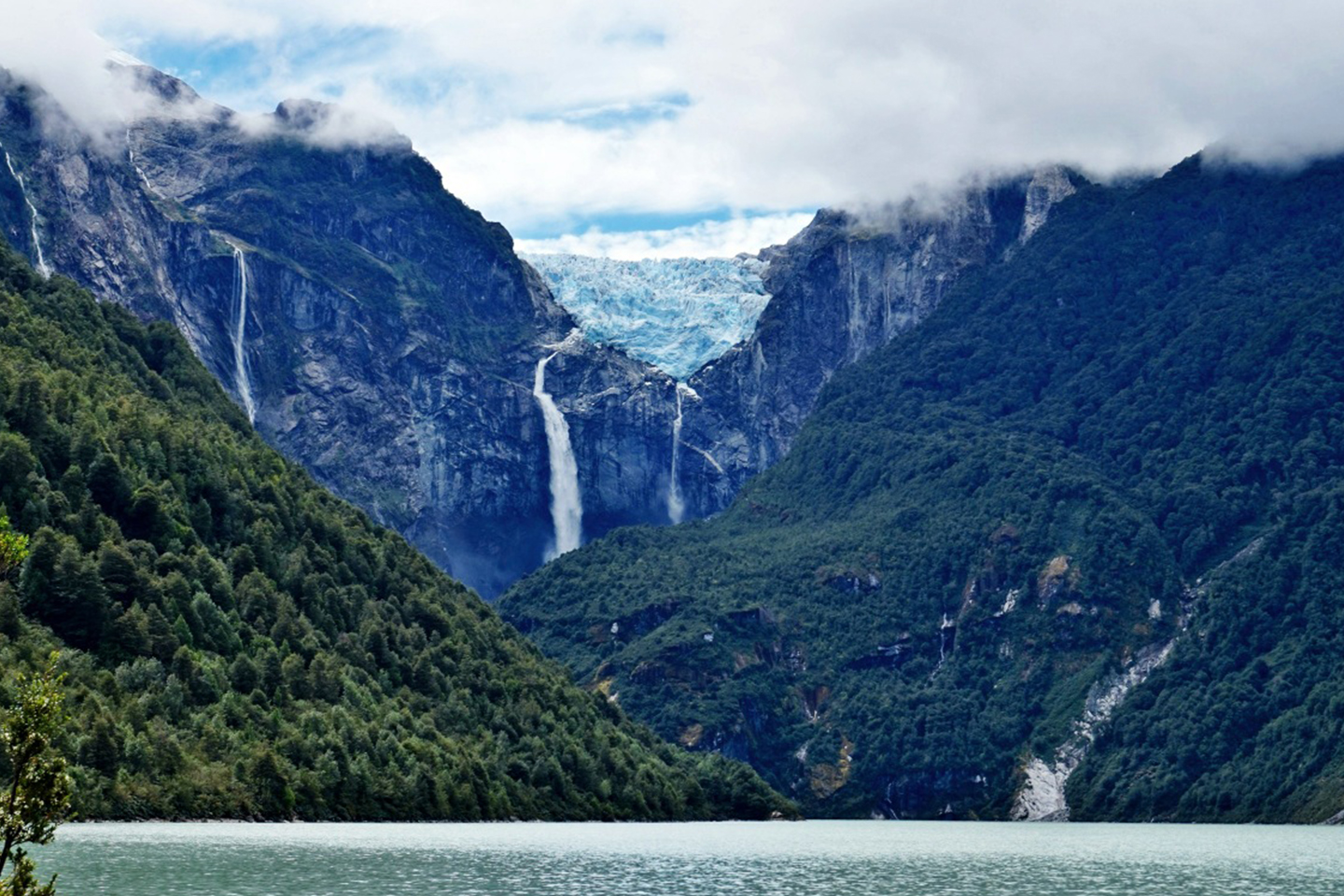 The Puerto Cisnes commune is another of the natural charms of this country. Here you will have the chance to enjoy the hanging snowdrift that was baptized since its discovery in 1875 by Captain Enrique Simpson.
You have to know that the key here is nature and enjoy the green colors of the area. You can find here the Seimpreverde Forest, with some of the most important tree species in Latin America and the world.
You will also enjoy the sighting of padus, coipos, chuacos and black-necked swans.
Among the activities to be carried out, walks stand out, being able to spend the night in the surroundings and even yoga and relaxation in the middle of the forest, as a way of connecting with the natural and organic.
See incredible shots of this place in the following video:
19. Big Island of Chiloe
In the Los Lagos Region, it qualifies as the second largest island on the continent and is also one of the few virgin coasts in the country, whose landscapes are maintained without any type of human intervention. It is one of the places to travel in Chile.
The island is a postcard landscape and its crystal clear waters are ideal for a dip at almost any time of the year. It is also a place to do a wide variety of sports, such as kayaking or trekking .
Here you can also enjoy the stilt houses, some rudimentary wooden constructions that rest on the water, accompanied by chapels and churches from the 18th and 19th centuries, and which are listed as a World Heritage Site according to UNESCO due to the age of the construction.
Take a look at this beautiful place below:
20. Pichilemu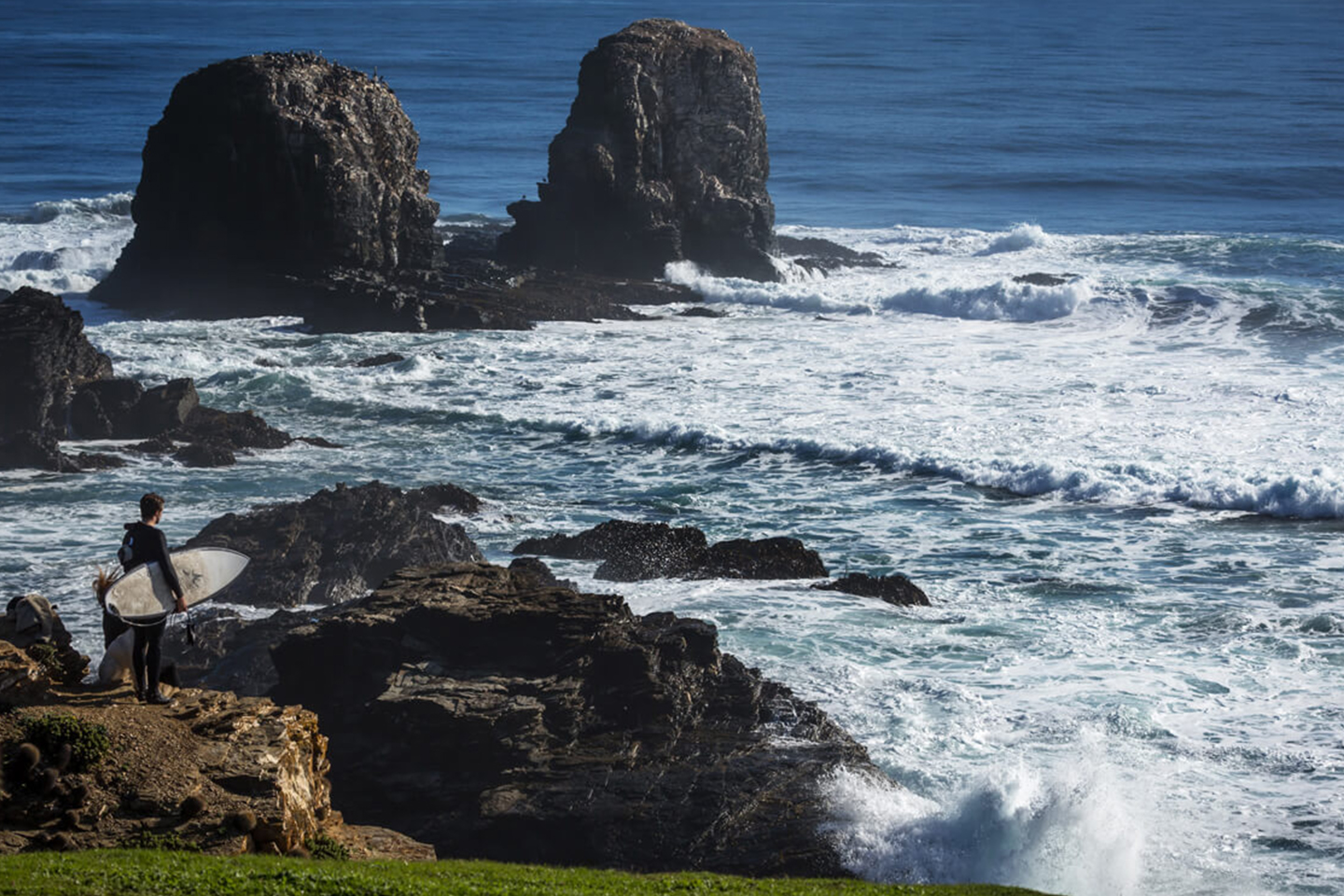 Baptized like this thanks to the Mapudunguín, it translates as "small forest". It is a beautiful area that naturally adorns the central region of the country, with a combination of landscapes and waves. For this reason, it is part of the tourist attractions of Chile.
Pichilemu is witness to the strongest of the Pacific currents, with waves so high that it makes it impossible to bathe on its coast. However, it is still an excellent option to enjoy the view and even have a picnic .
On the other hand, the cliffs surround the beach and make sports such as hiking and climbing possible, considering that at the top you get viewpoints to marvel at a wide view of the Pacific Ocean.
Surfers have it among their favorite destinations, since the waves are ideal for practicing and training. For other tourists, it is an opportunity to learn much more about the Chilean culture and idiosyncrasy, in buildings such as the Agustín Ross National Monument.
Watch this beautiful area in the following video:
21. Southern Highway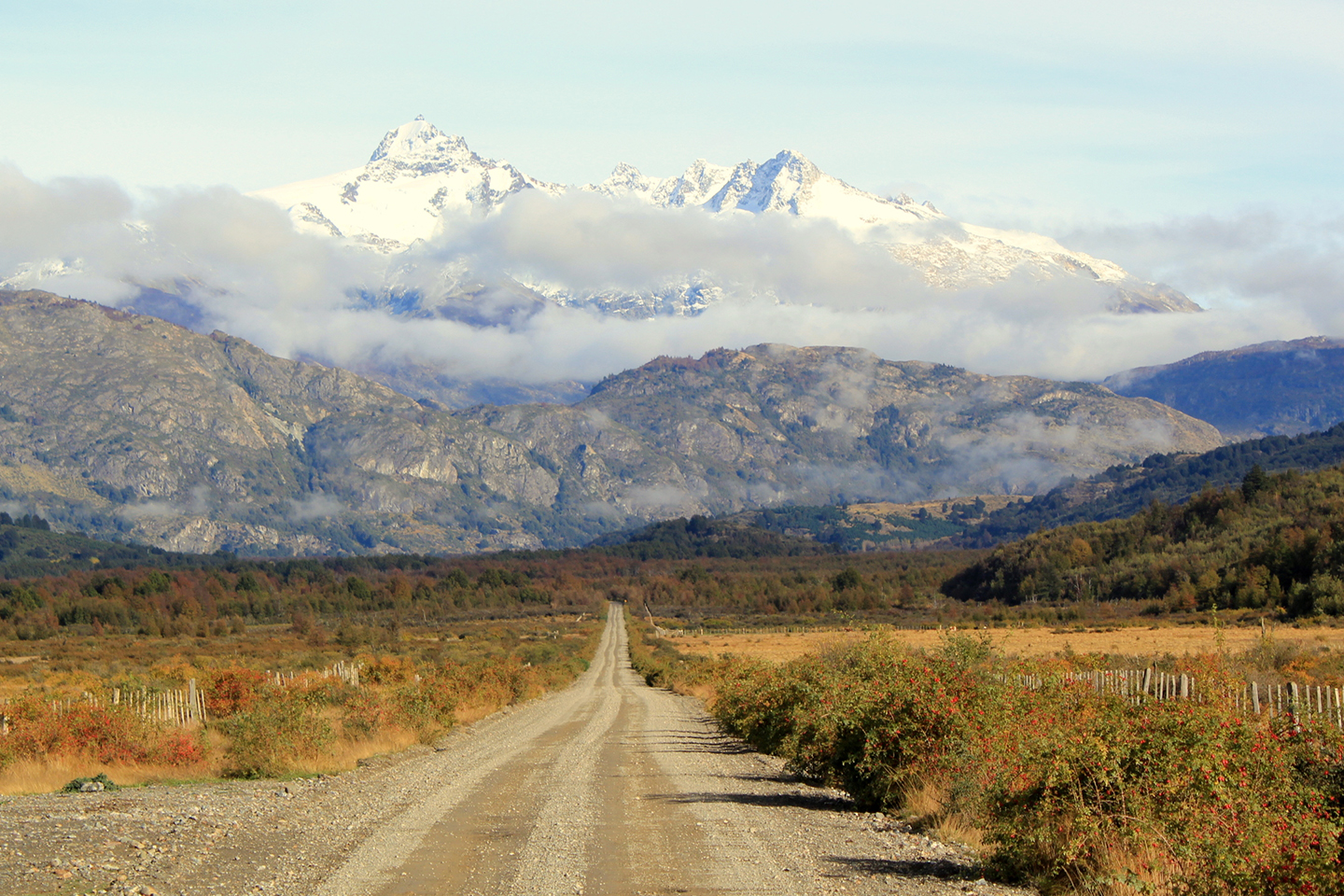 The most beautiful thing is not always the destination, sometimes we can enjoy the journey. And that is why the Carretera Austral cannot fail to appear in Chile's tourist destinations. It crosses the country on a route of more than a thousand kilometers through some of the most beautiful areas and landscapes in Chile.
Thanks to it we can go from the Northern Ice Fields to the Southern Ice Fields and in the meantime we find small towns full of cypress forests.
Along the way you can even enjoy some sports, such as going rafting or stopping to fish in the Baker River.
The best thing that will happen to you will be catching the sunset halfway while you delight in the view.
Appreciate in the following video this fantastic path:
22. Land of Fire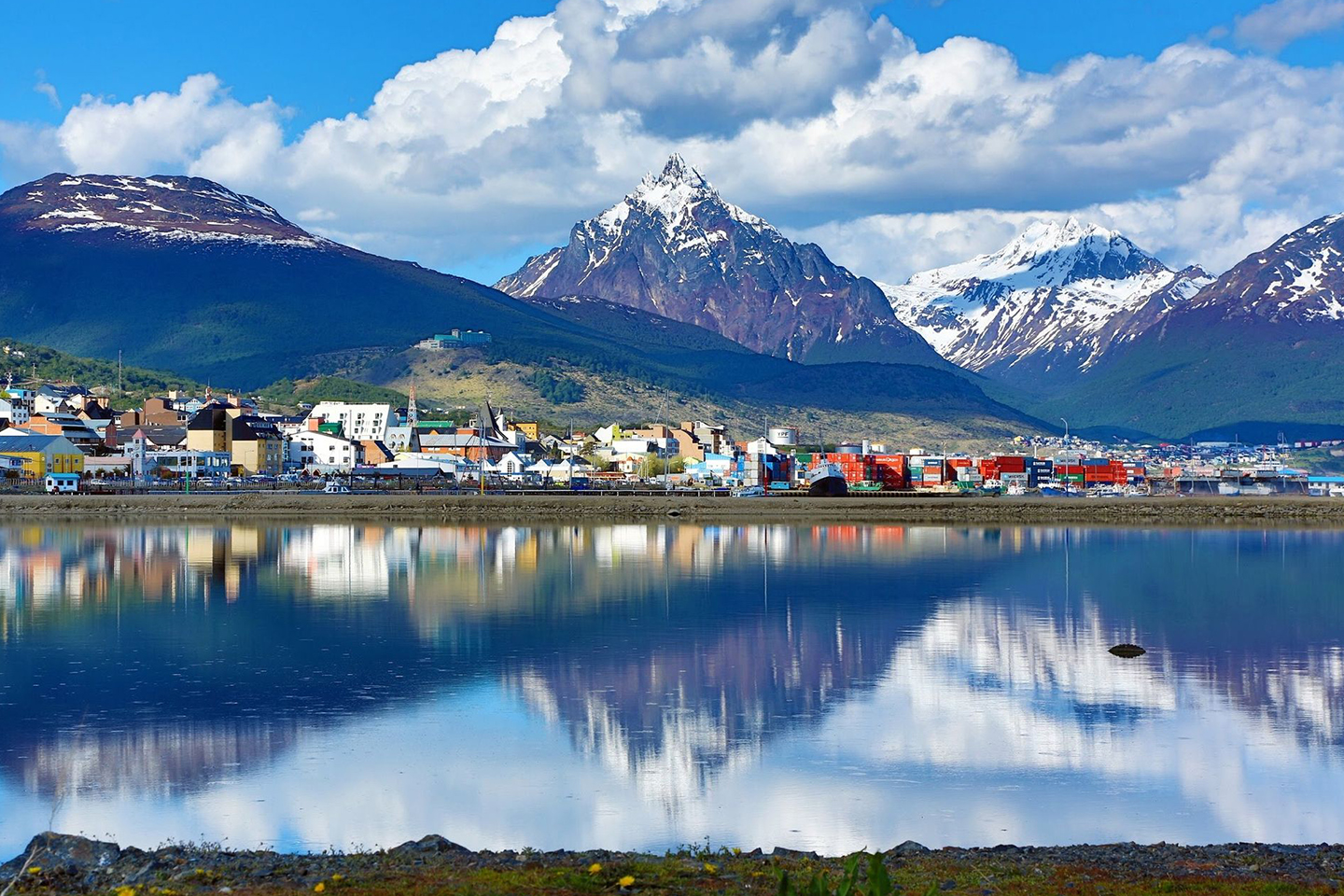 The first in the list of the largest islands in Chile and Latin America, Tierra del Fuego is located between the Magallanes Region and the Chilean Antarctica. It was baptized with this name by its discoverer and in honor of the different bonfires of the indigenous people.
It is considered an enchanted land, thanks to the myths, stories and the past life of the indigenous people who had made this their home. Here you can find the Cordillera Darwin, which today has not been climbed in its entirety.
You can also visit the Fernando Cordero Rusque Museum, which displays a good collection of natural, archaeological and anthropological articles on the life, fauna and flora of the island, as well as a historical account of the mining activity that has taken place in the area.
Take a look at this beautiful and fantastic place below:
23. Patagonia National Park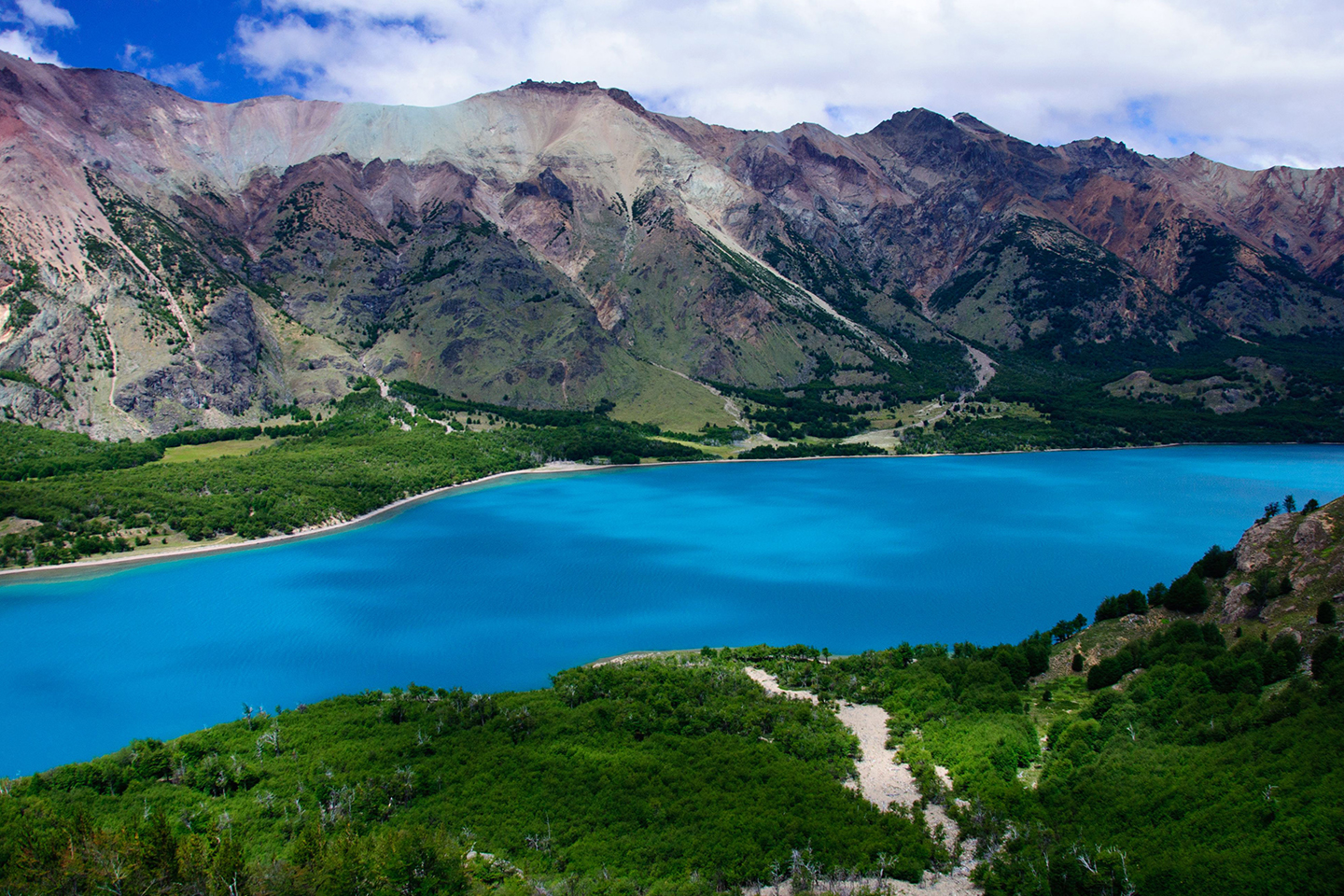 If we talk about tourist destinations in Chile, we cannot leave this park out. Patagonia is a cocktail of nature, relaxation and even adventure. It is part of southern Chile tourism.
Here you can find from different types of landscapes, through various climates, with steppes and green forests that are places for walks and trails.
In this region is the largest freshwater reserve in the country and one of the main reserves of pure water in the world. It has the third largest extensions of continental ice on the planet.
Among the different tourist activities of the place are fly fishing, canoeing, rafting , hiking, swimming in the Simpson River and the similar ecotourism in the Coyhaique and Cerro Castillo reserves.
Take a look at this wonderful tourist site below:
24. Cochamo Valley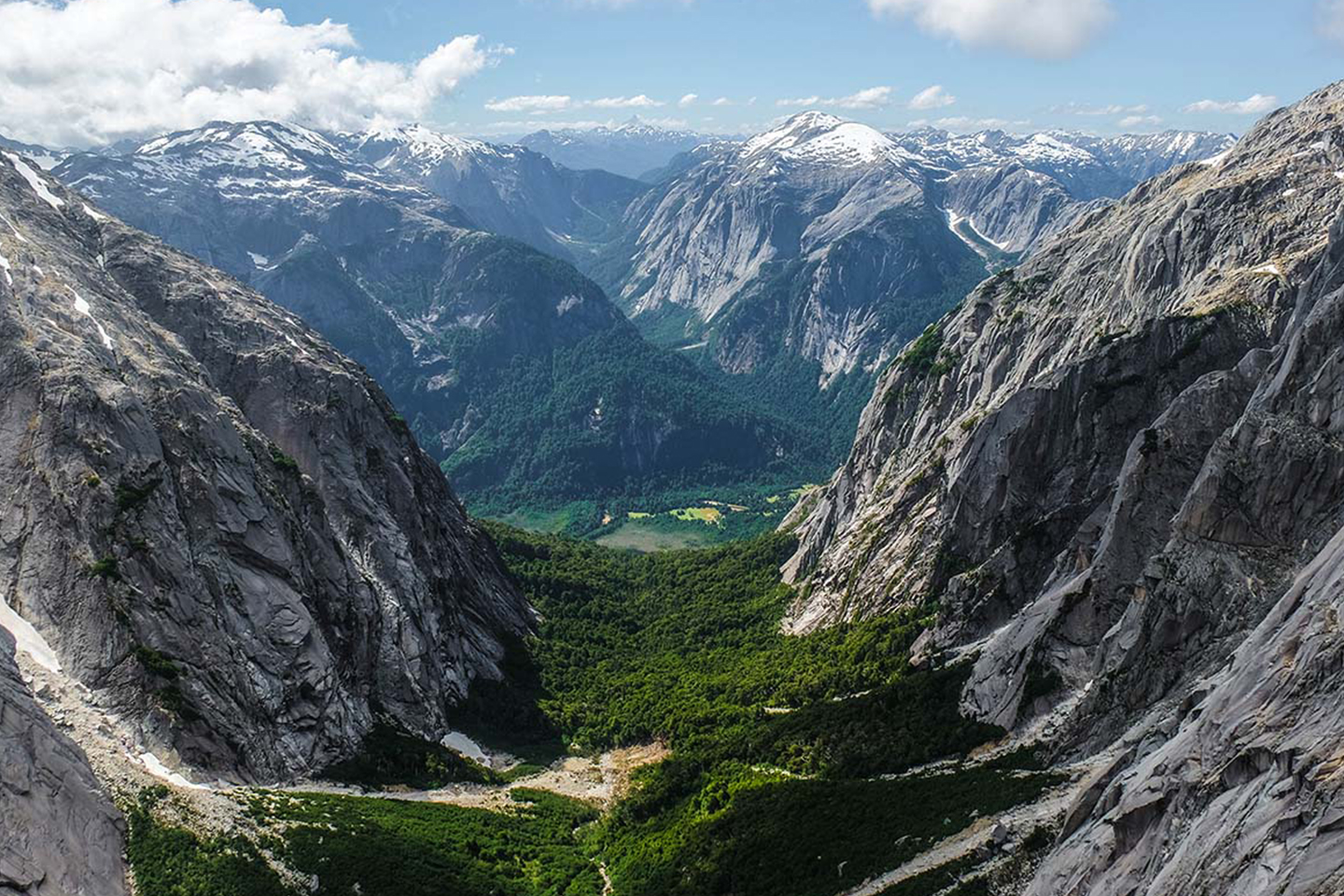 On the way to the mountain range and near the town of the same name, the Cochamó Valley is an obligatory stop on the trip through this area, thanks to a famous waterfall, accompanied by granite hills, which are the protagonists of activities such as mountaineering and climbing.
People often compare this valley to the California National Park, precisely because of the rock formations and the sports that take place here.
If you are really adventurous and in good shape, you can encourage yourself with the climb up the Arcoíris route, one of the steepest and most demanding in the entire area, but the one that offers the best view, allowing you to see the entire mountain range of the Cordillera de The Andes.
Take a look at this valley in more detail in the following video:
25. Stilt houses of Chiloé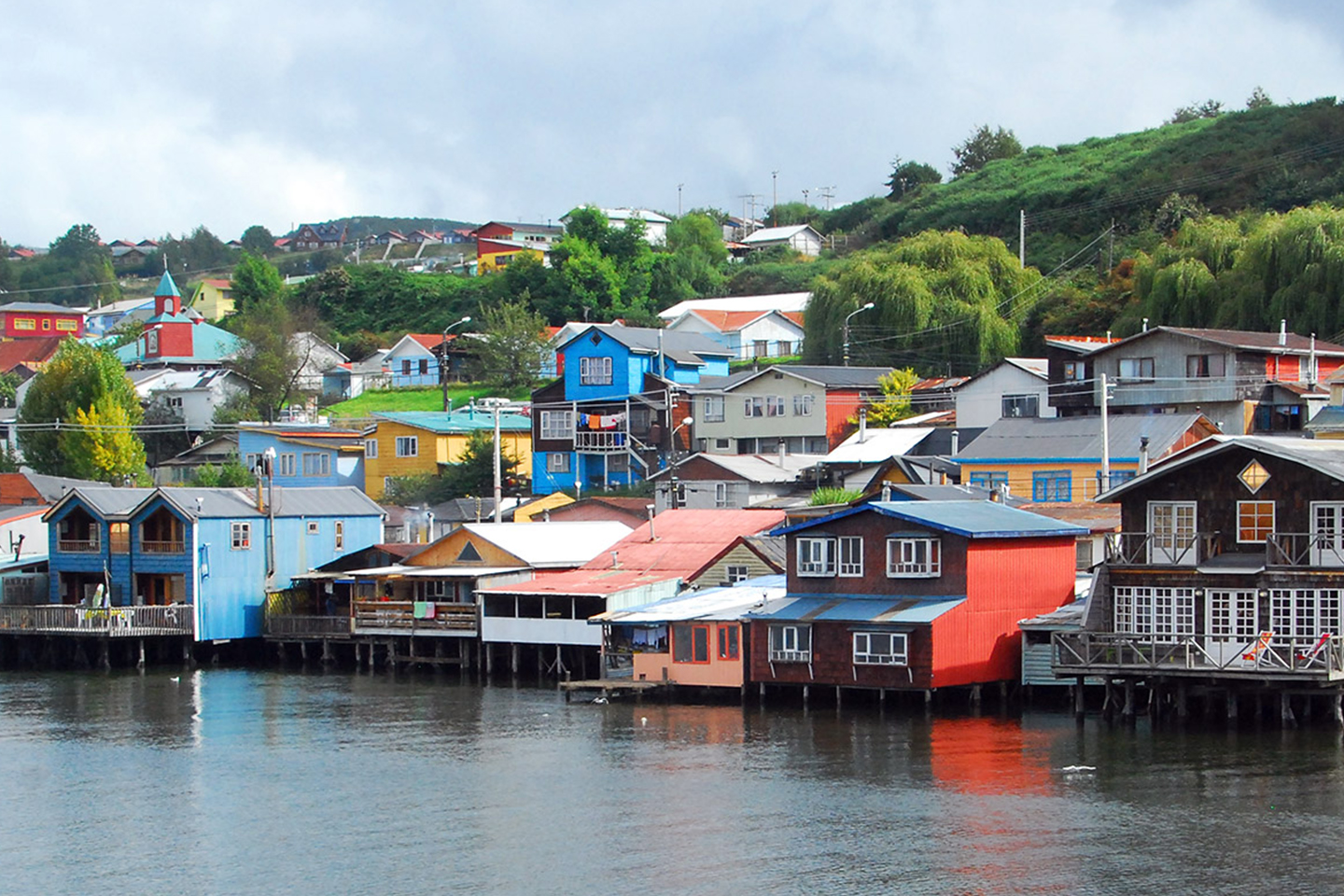 Although we already told you about Chiloé, we have to dedicate a special moment to the stilt houses of this island. They are wooden and tile houses that float on the water thanks to a dock structure with islets.
They were created during the 11th century as a way to take advantage of the coast without diminishing the naturalness of the island or withdrawing the waters to populate. Today they are the home of the islanders due to the humidity and maintaining contact with the sea, so it is not strange to see them fishing from their patios.
In recent years and thanks to the tourist popularity of the island, many of the stilt houses have been converted into restaurants, art galleries, inns and hotels, offering views of the sea and water activities on the shores of the pier.
Appreciate in the following video these beautiful houses:
26. Cerro Tololo Astronomical Observatory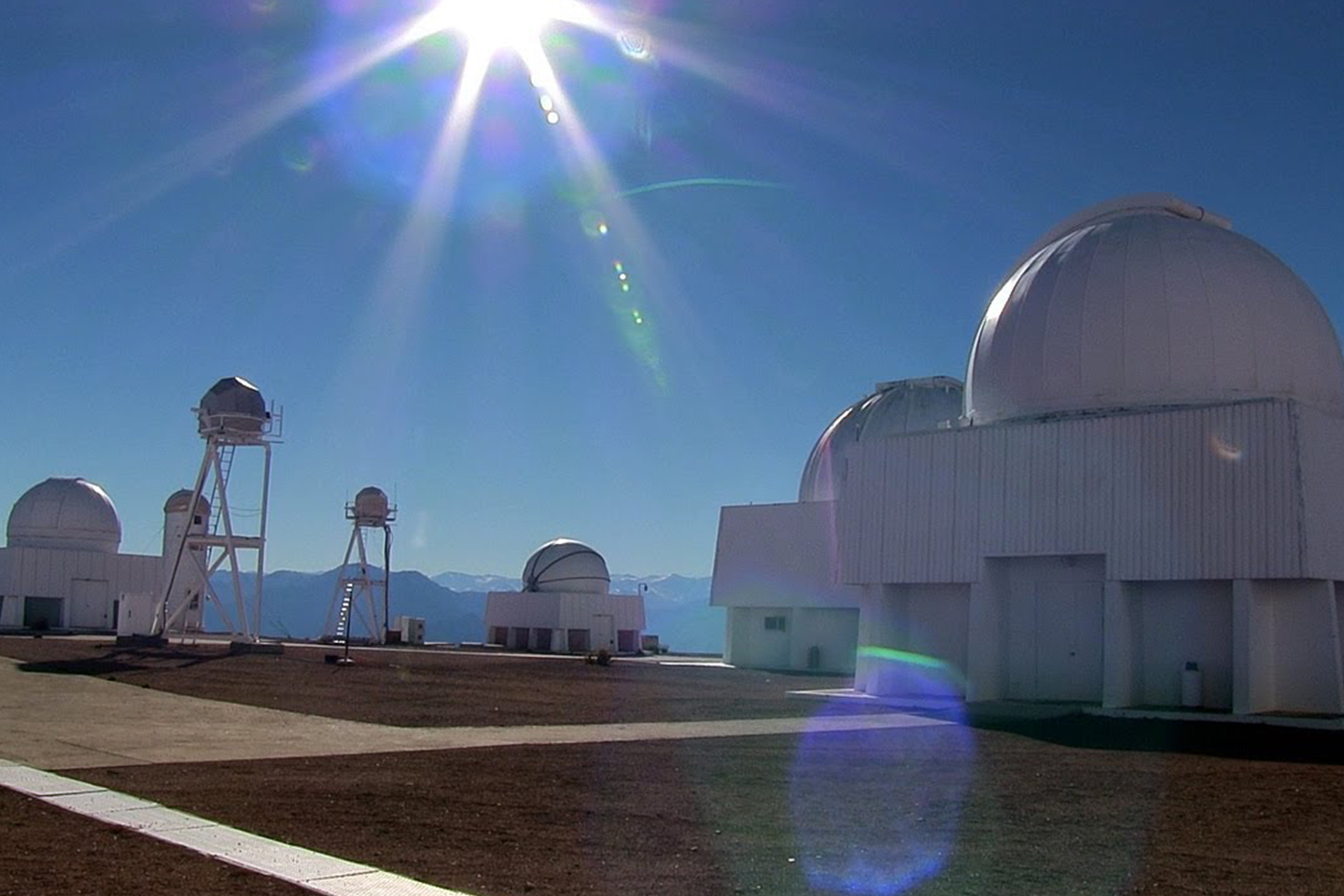 The Cerro Tololo Inter-American Observatory is a scientific institution dedicated to the surveillance, investigation and sighting of astronomical events and phenomena. It is located more than 70 kilometers from the city of La Serena.
The project was started in 1963, after several years of searching for the right point to dedicate to observing the skies of the southern area, a zone of the earth that remained virgin of astronomical research.
Currently, the observatory is the meeting place for various researchers and scientists in the area, who live in nearby buildings where there are bedrooms, offices and kitchens for these services.
Although the literal entrance to the observatory is restricted, you can get to know the surrounding areas and even enjoy some guided tours according to the calendar of the place.
See below fabulous shots of this interesting observatory:
27. Snow Valley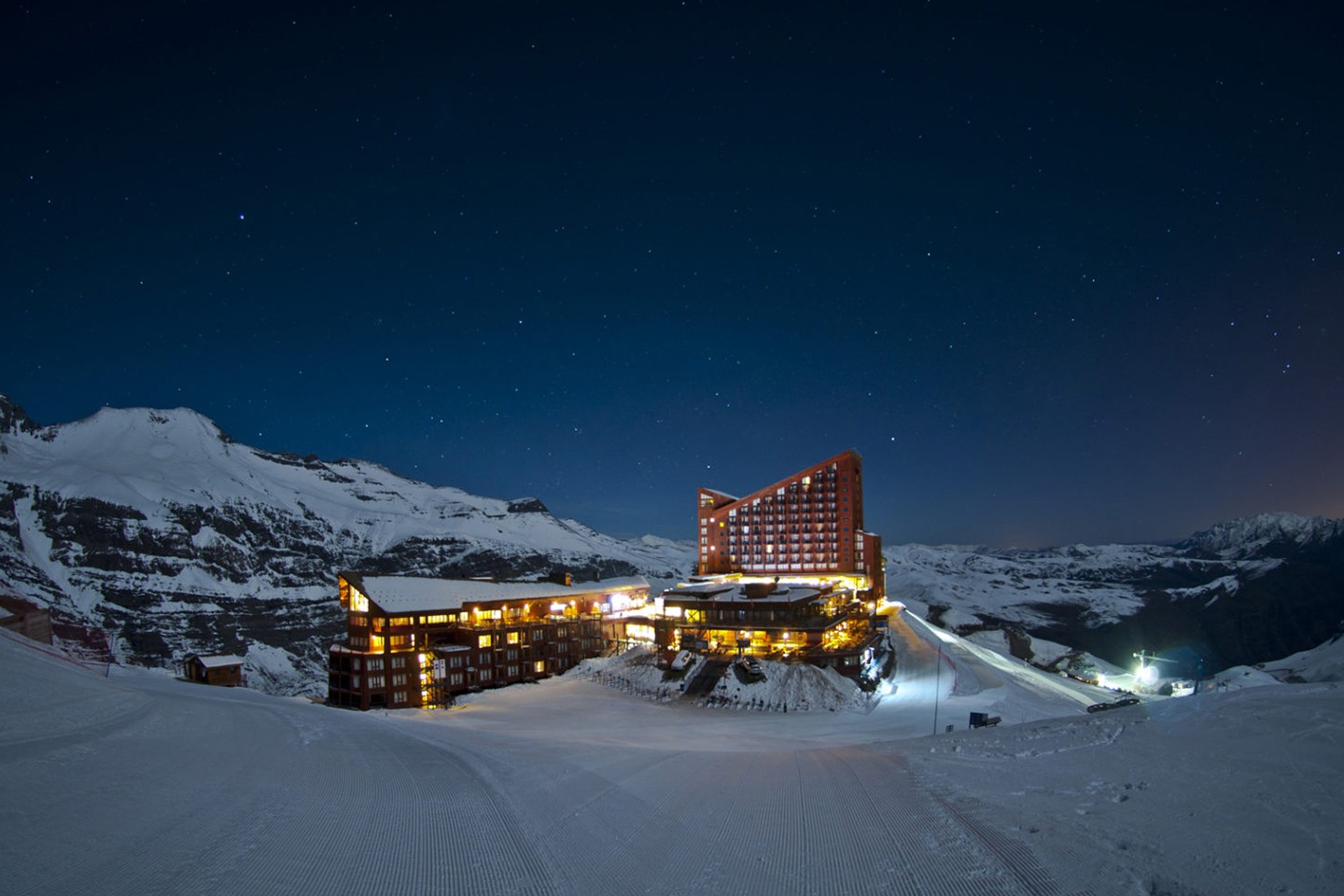 In Chile, winter is enchanting, and the best place to enjoy it is the Valle Nevado, about 40 kilometers from the capital. It is a holiday and winter sports area. It is considered one of the most modern in the country and on the continent.
It has about 37 kilometers of slopes with a height of 3 thousand meters, which are the place for competitions, practices and sports tourism in activities such as skiing. In fact, the FIS Snowboard World Cup takes place here.
Thanks to this, the area offers one of the most luxurious and comfortable offers of restaurants and hotels, with walks in the snow, bonfire nights, rooms with a fireplace and others.
It is often compared to the resorts and landscapes of Aspen, in Colorado, United States.
Take a closer look at this experience below:
28. Humboldt Penguin National Reserve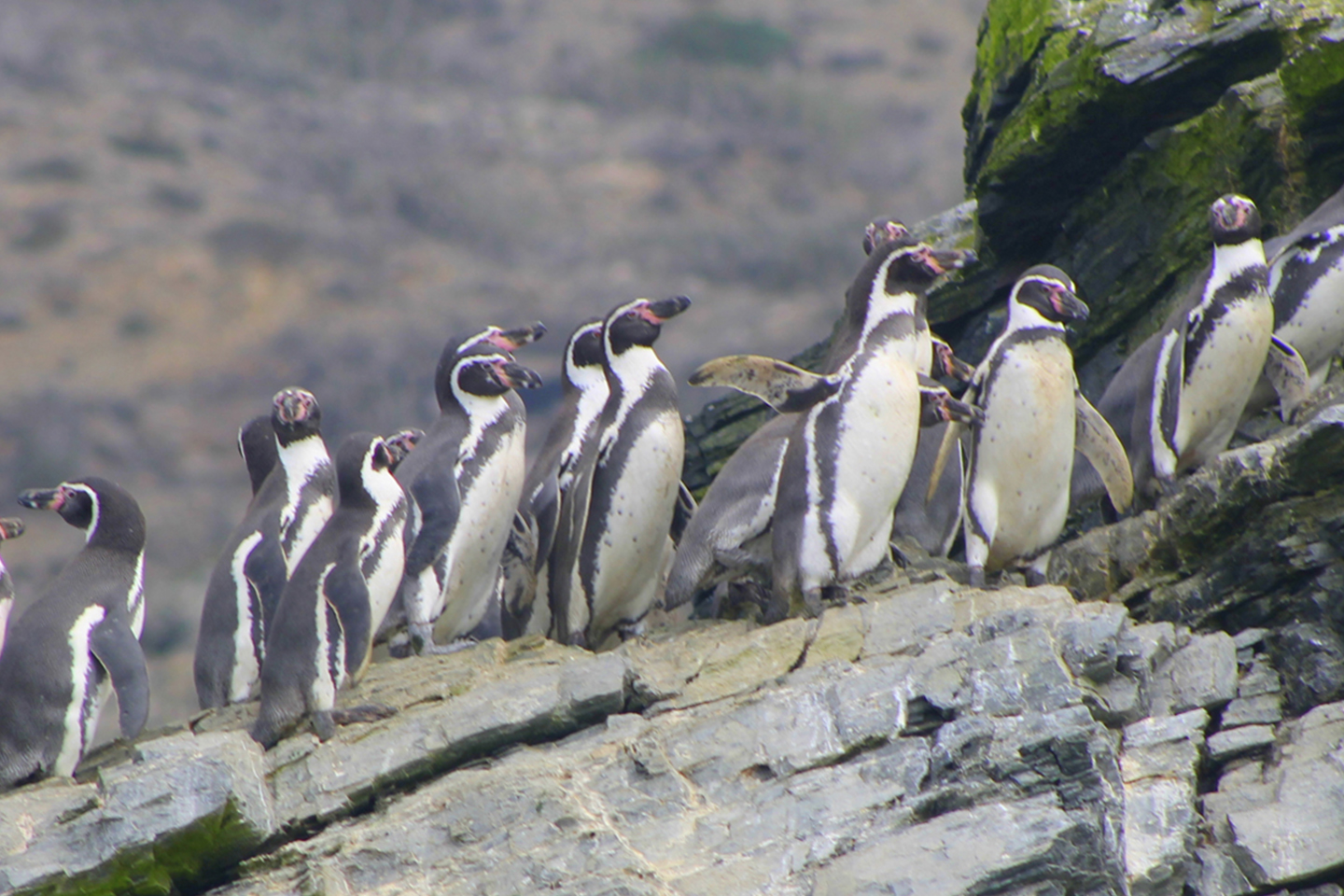 Natural parks continue to be added to the tourist places in Chile. In this case, the Humboldt Penguin National Reserve, and it is the confluence of four different communes, with two different regions.
Its name comes precisely from the fact that it is the reserve of the Humboldt Penguin species, who make their nests on these islands and raise their little ones until the next nesting stage.
It is also home to sea lions, Magellanic penguins and bottlenose dolphins, which are occasionally spotted by tourists.
You cannot fail to mention its beaches, such as Isla Damas and Punto de Choros, with crystal clear waters and white sand; these islands are the favorite home of penguins, so you could easily interact with them.
Appreciate this reserve in the following video, along with various shots of the penguins that inhabit it:
29. Región de La Araucanía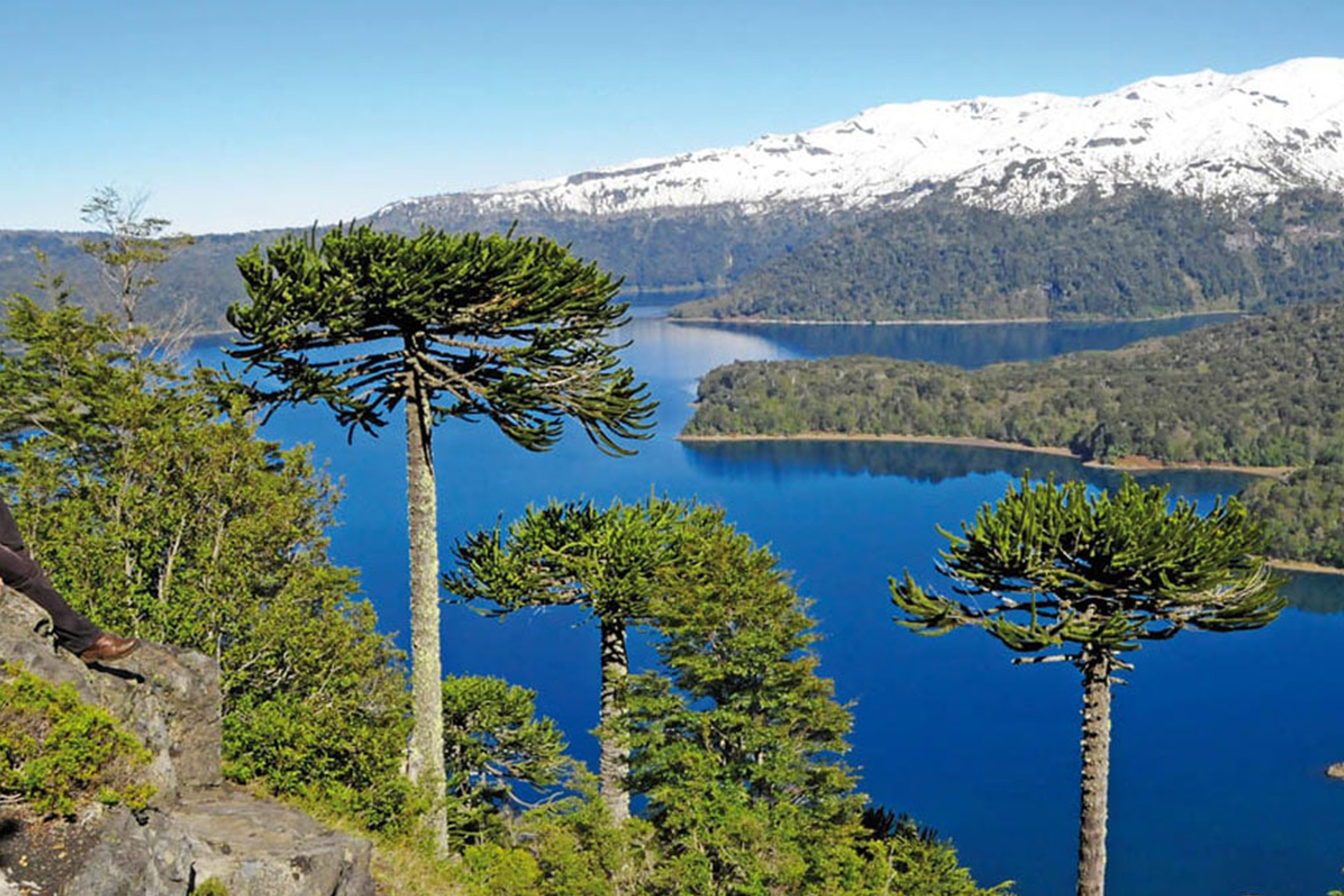 Volvemos al centro del país, esta vez con esta región que va desde el este hasta el oeste, pasando de la costa pacífica hasta Los Andes, con los volcanes en el medio.
Esta región fue el hogar de los indios mapuches, quienes se enriquecieron de la fertilidad de los suelos, plantando algunas de las especies más raras e importantes del mundo entero. Gracias, además, de las condiciones climáticas del área, es un destino turístico increíble en cualquier momento del año.
Todas estas condiciones hacen que la zona viva principalmente de la agricultura y de los sabores. Es una excelente zona para hacer turismo gastronómico, probando productos locales que son difíciles de encontrar en el resto del territorio.
Los balnearios de Pucón y Villarrica han ganado popularidad en los últimos años, dando lugar a la llegada de resorts, hoteles y pequeñas pasadas, así como de paseos guiados que cuentan la historia de la región.
30. Río Fataleufú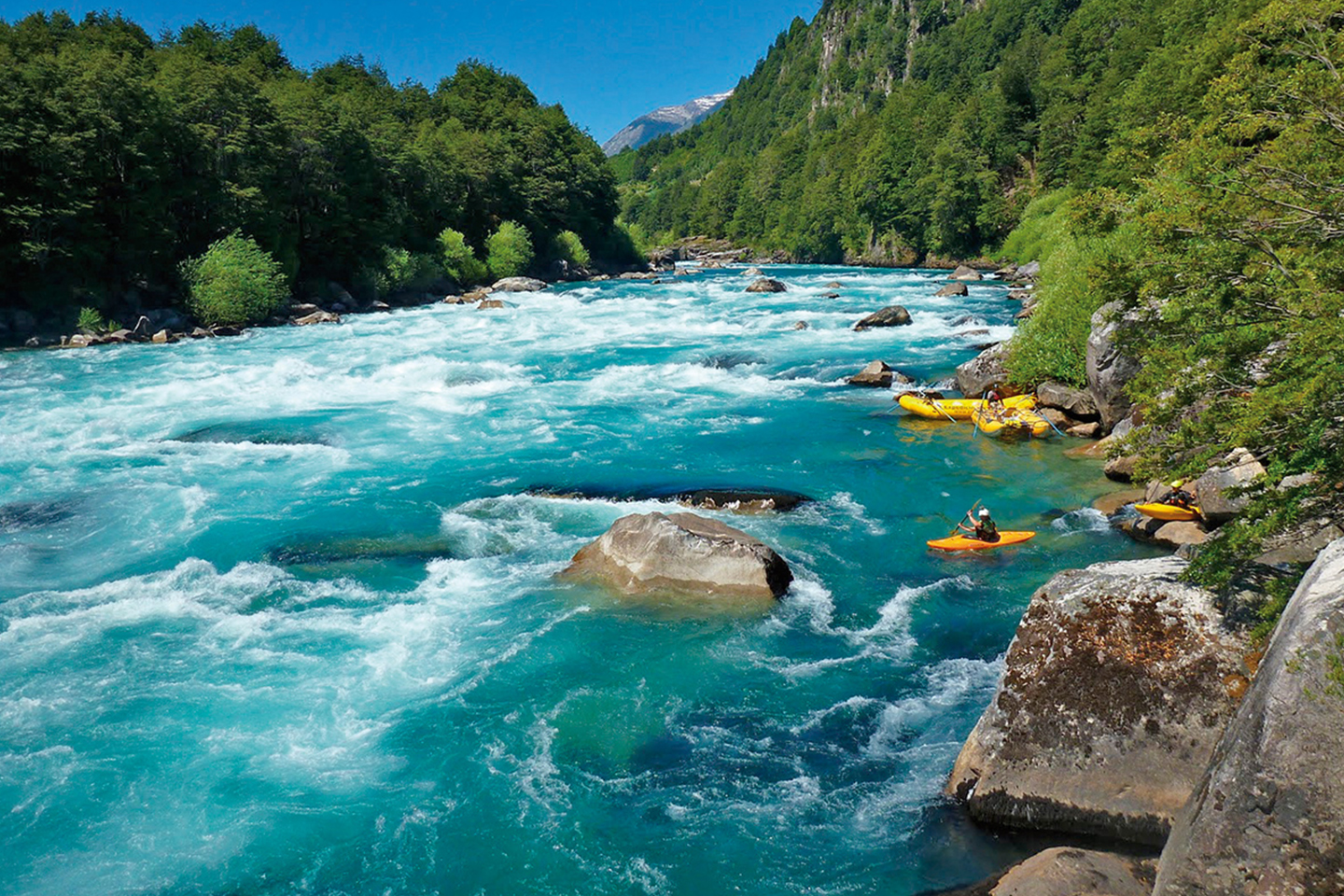 Su nombre de origen mapuche, traduce como «río grande», y está hecho de aguas que van por toda la cordillera andina, atravesando desde Chile hasta Argentina. Por esto, entre otros encantos de la fauna y flora, es declarado como Zona de Interés Turístico del Servicio Nacional de Turismo.
Aquí el encanto es disfrutar de la fauna y flora local. Puedes observar una variedad de fenómenos geográficos, como glaciares, mañíos, bosques de tepa, una abundante cantidad de ciprés y coigue.
Encuentras también el martin pescador, el carpintero negro, algunos pumas y chiguires, por solo nombrar algunos animales disponibles.
Con respecto al río, es lugar de diferentes deportes como el kayak y la pesca. Mientras, las áreas aledañas son ideales para practicar rafting , trekking , mountain bike e incluso cabalgatas.
Observa a continuación preciosas tomas de este río:
31. Palacio Sara Braun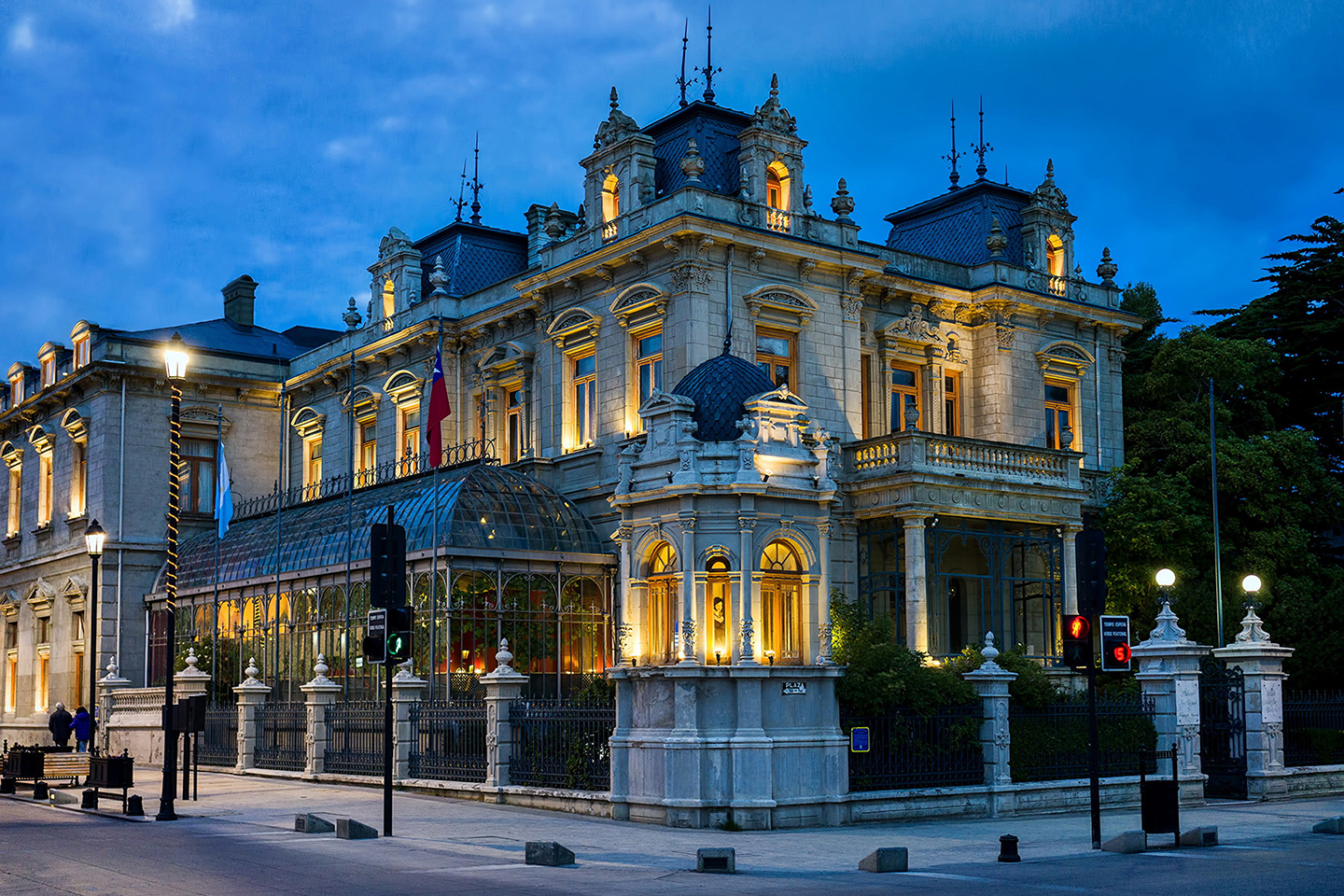 El Palacio Sara Braun es uno de los mejores emblemas de la vida arquitectónica de Chile.Ubicado en la ciudad de Punto Arenas, está rodeado por la Plaza Muñoz y otras construcciones menores que se desarrollaron para exaltar el encanto del palacio.
Fue creado a finales del siglo pasado a petición de Sara Braun, con una inspiración totalmente francesa. La mujer, esposa de un empresario portugués asentado en la ciudad, era de origen ruso, y siempre refería lo mucho que extrañaba los aires europeos.
Hoy por hoy el edificio es un patrimonio histórico de la ciudad y fue empleado como parte de las edificaciones del hotel José Nogueira, así como del Club de la Unión de Punta Arenas y el Restaurante La Taberna.
32. Parque Bicentenario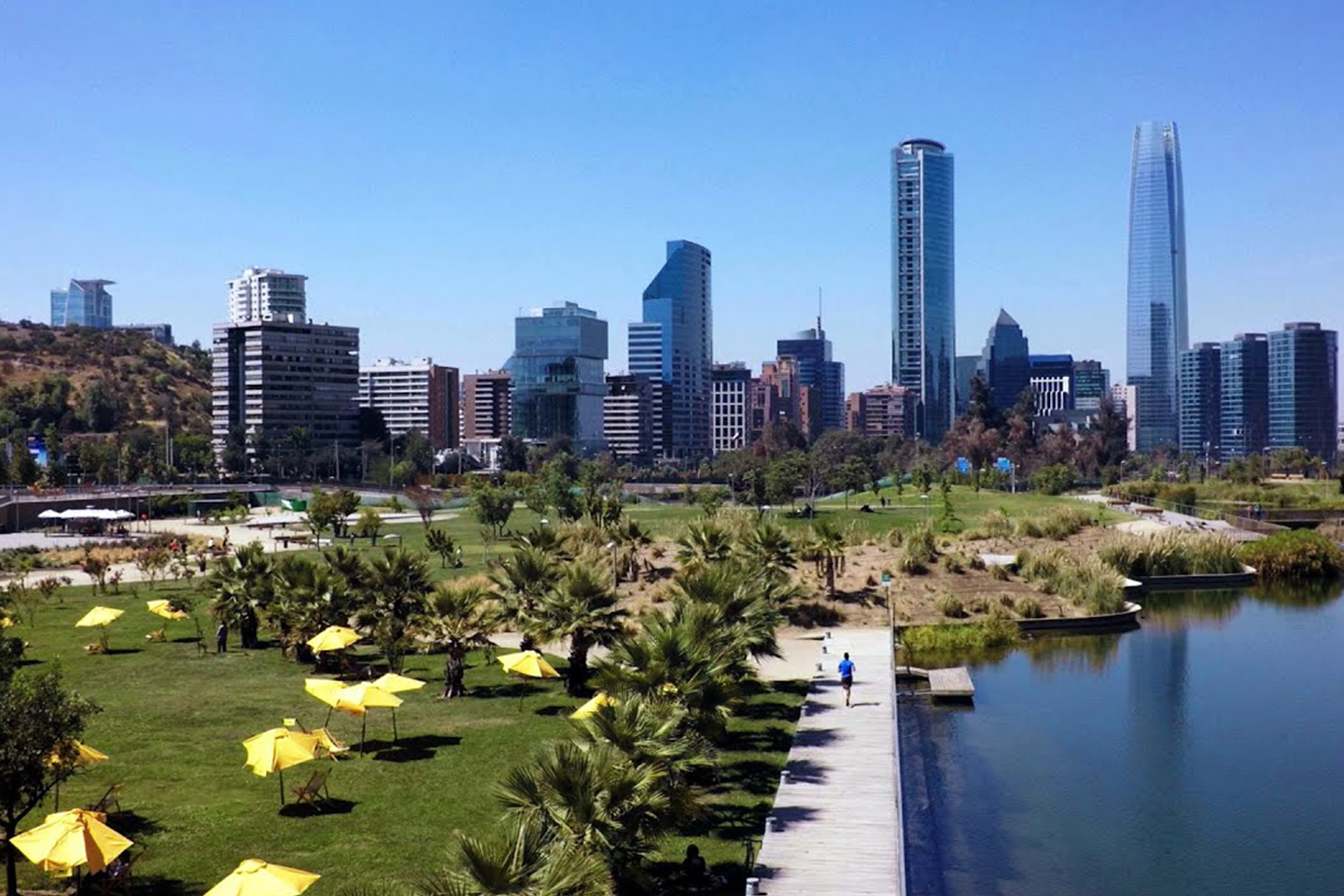 No puede faltar el Parque Bicentenario entre los lugares turísticos de Chile. Y es que esta obra natural y arquitectónica es una burbuja de escape entre el bullicio de Santiago de Chile.
Creado por Teodoro Fernández, cuenta con más 4 mil árboles, entre los que destacan más de mil especies propias del país. También posee dos lagunas construidas que fueron especialmente diseñadas para tener una reserva de cisnes de cuello negro, así como flamencos y plantas flotantes.
Además, dentro del parque se encuentra el Centro Cívico de Vitacura, una edificación moderna de 20 mil metros cuadrados donde se encuentran varias de las más importantes oficinas de trámites y asuntos de ciudadanía.
Observa en el siguiente video este increíble parque desde arriba:
33. Parque Nacional Laguna San Rafael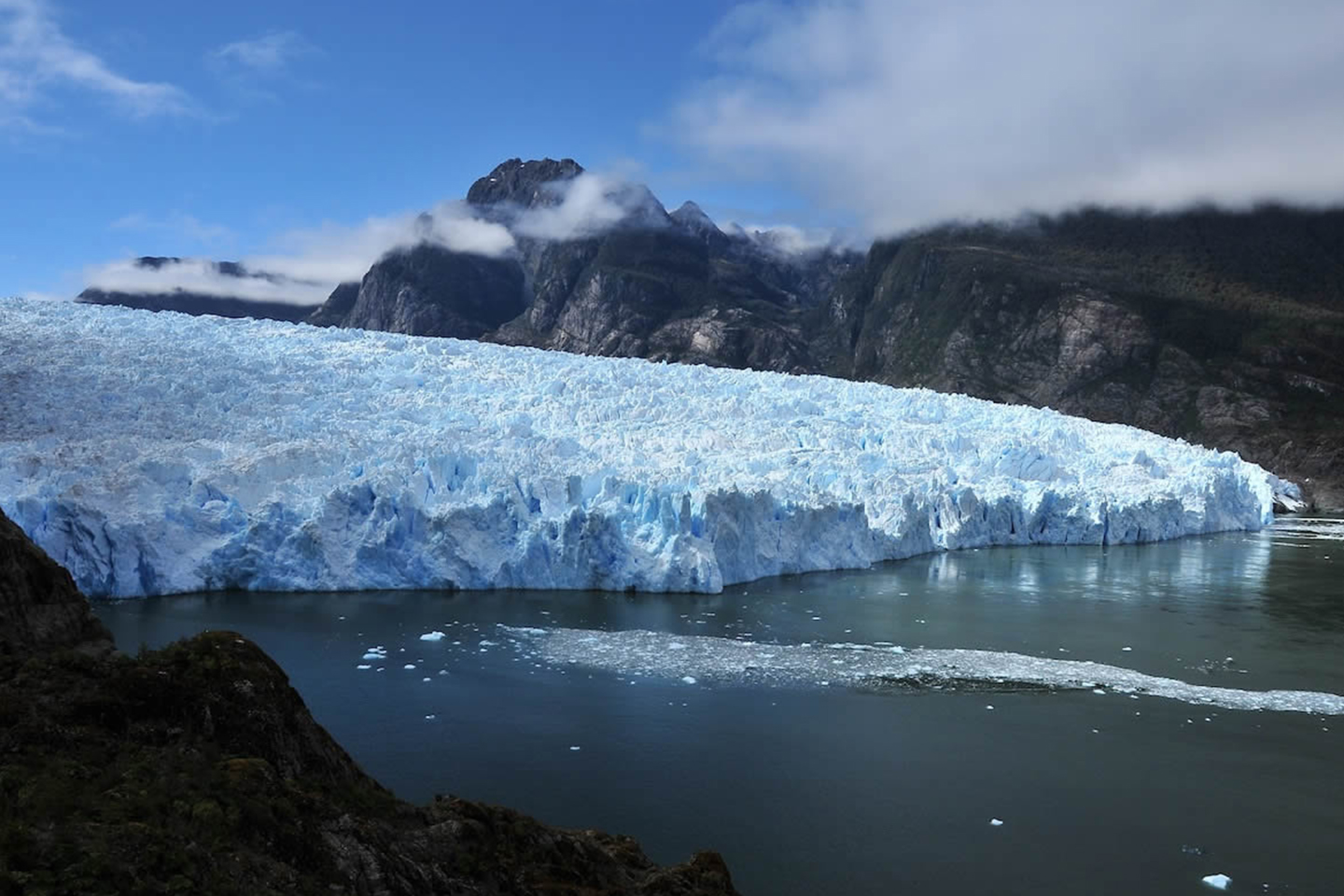 Otro de los puntos que no puedes dejar de visitar en la región sur de Chile. Aquí tienes la posibilidad de disfrutar de la vista increíble del Monte San Valentín, que es la cumbre más alta de la cordillera andina.
Es considerado parte de la Reserva Mundial de la Biosfera por la UNESCO desde 1979, puesto que aquí se encuentra una de las más grandes reservas de agua en los Campos de Hielo Norte, que son el origen de las lagunas, caudales de río y glaciares que hacen parte del parque.
Puedes avistar una amplia variedad de aves que son propias del país, algunas de ellas en riesgo de desaparecer, por lo que se considera que es una reserva fundamental para la conservación.
Aprecia a continuación diversas tomas de este magnífico parque:
34. Isla de Robinson Crusoe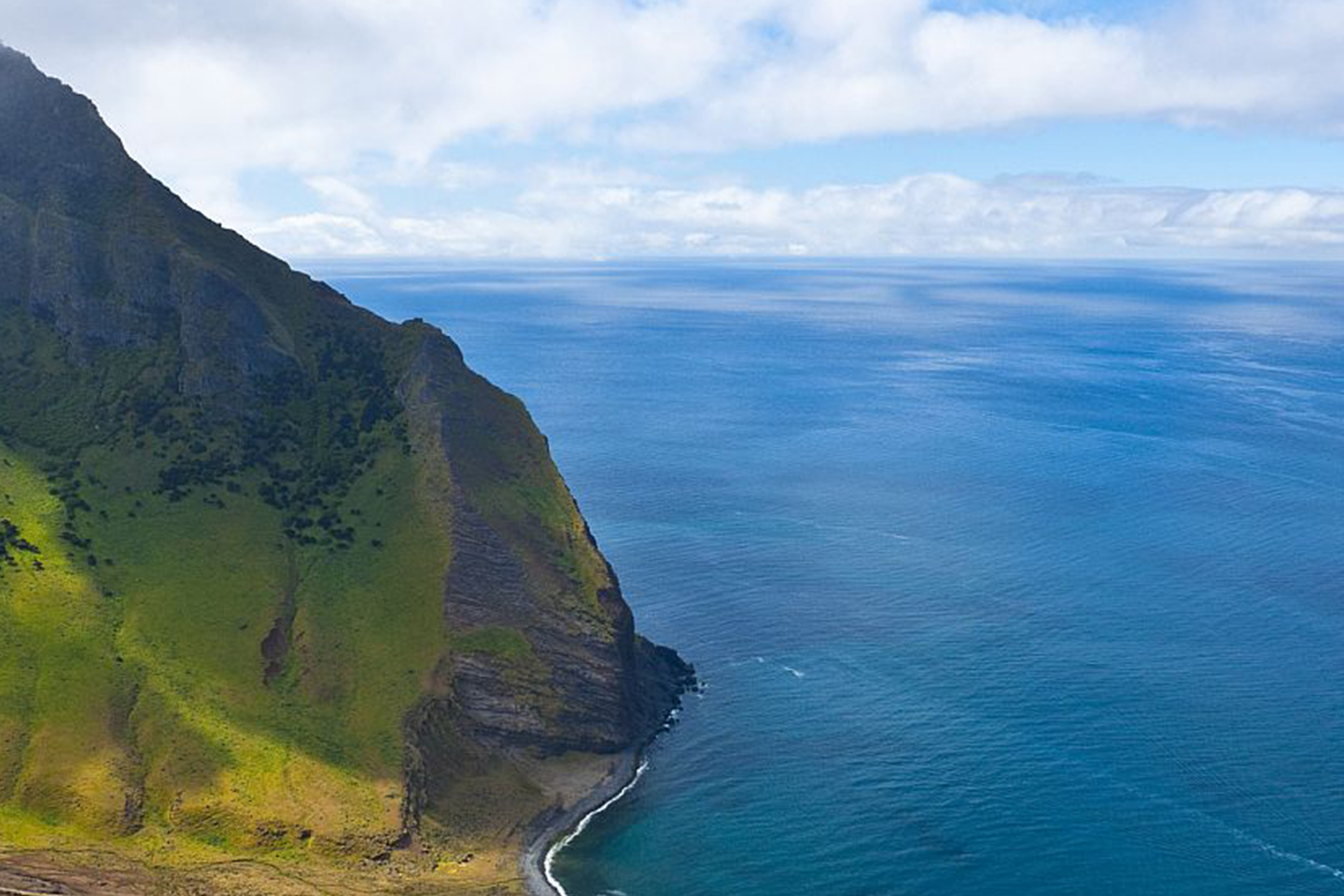 La Isla más famosa de la literatura y de las historias marítimas, y es que en esta isla tiene lugar el relato inspirado en hechos reales del naufragio de Alejandro Selkrirk, quien estuvo más de 4 años abandonado en la isla junto a su tripulación.
En la novela, el protagonista fue bautizado como Robinson Crusoe, y a partir de allí la isla fue asociada con esto y paso a llamarse con ese nombre después de llamarse Más a Tierra. Esta isla es parte del archipiélago Juan Fernández.
Su riqueza natural la ha hecho acreedora del título de Reserva de la Biosfera de la UNESCO, y esto gracias a que aquí se encuentra un 64% de la flora más distintiva del país e incluso del mundo.  De hecho los científicos establecen que aquí se observan un grupo de especies que no están disponibles en el resto del mundo.
Entre las actividades que puedes realizar destacan el trekking , los paseos a caballos, caminatas, visitas guiadas e incluso algo de esnorquel en sus playas, que también están plagadas de increíbles especies marinas.
Uno de los mayores encantos de la isla es, sin duda, el calor de su gente. Los lugareños son muy receptivos con los turistas y son el mejor contacto para conocer las historias locales.
Mira a continuación más de cerca esta preciosa isla:
35. Volcán Sollipulli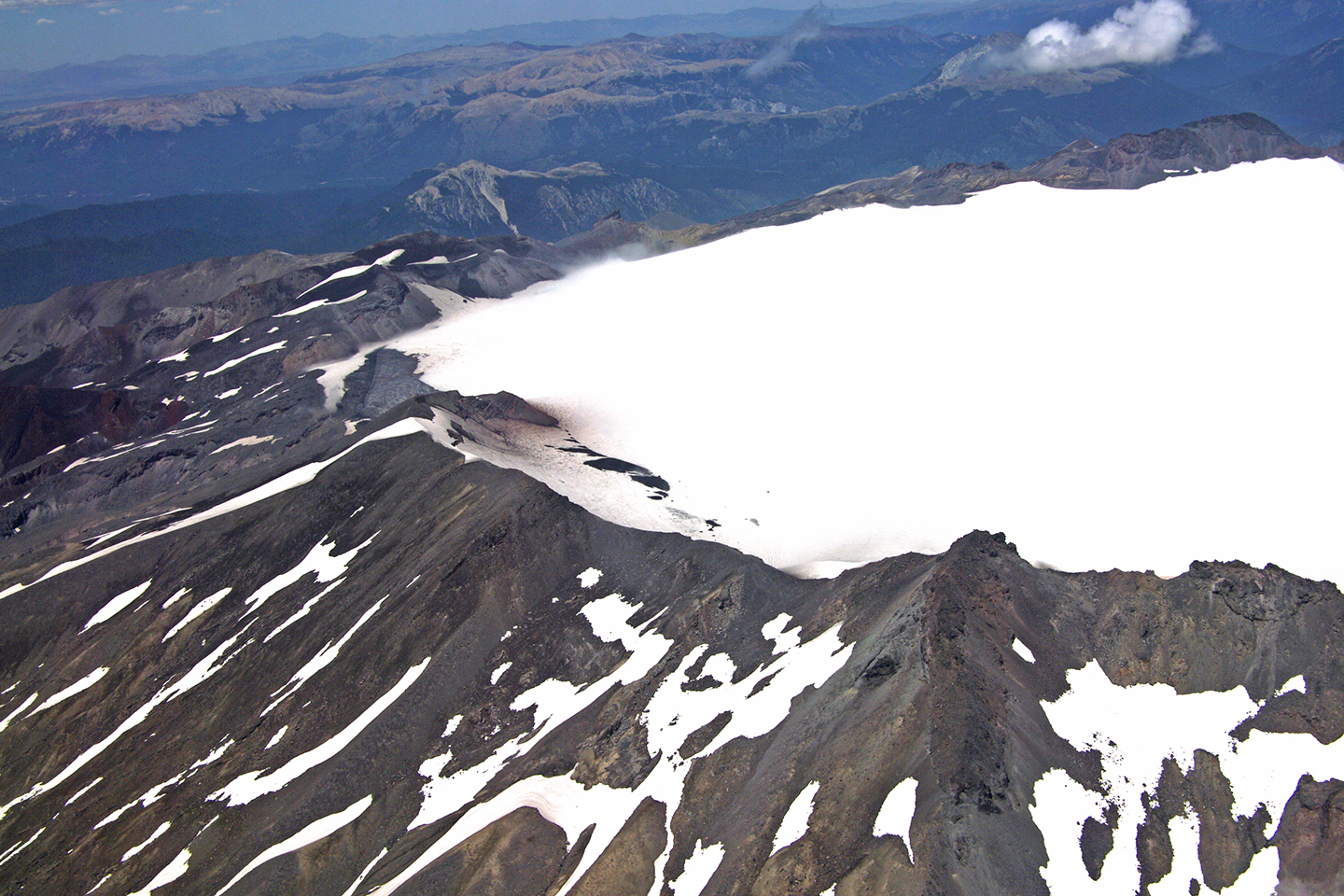 Con una caldera de 4 kilómetros de diámetro y ubicada entre los volcanes Llaima y Villarrica, es uno de los lugares turísticos de Chile más visitados, gracias a las vistas panorámicas del lugar, que está cubierto de nieve en casi todo el año.
Aunque la actividad volcánica es bastante disminuida, los beneficios de estos suelos se mantienen, pues una tierra bastante fértil a pesar de las condiciones climáticas del lugar. Por ello, entre las actividades siempre destacan caminatas y senderismo por los glaciares.
Se puede acampar en el glaciar para disfrutar del amanecer que suele llegar un poco más tarde que en el resto del territorio, con algunos de los más bonitos colores del cielo, combinados con los blancos de la nieve.
Desde la cima del volcán puedes ver todo el Parque Nacional y, a lo lejos, las montañas de las cordilleras.
36. Teatro del Lago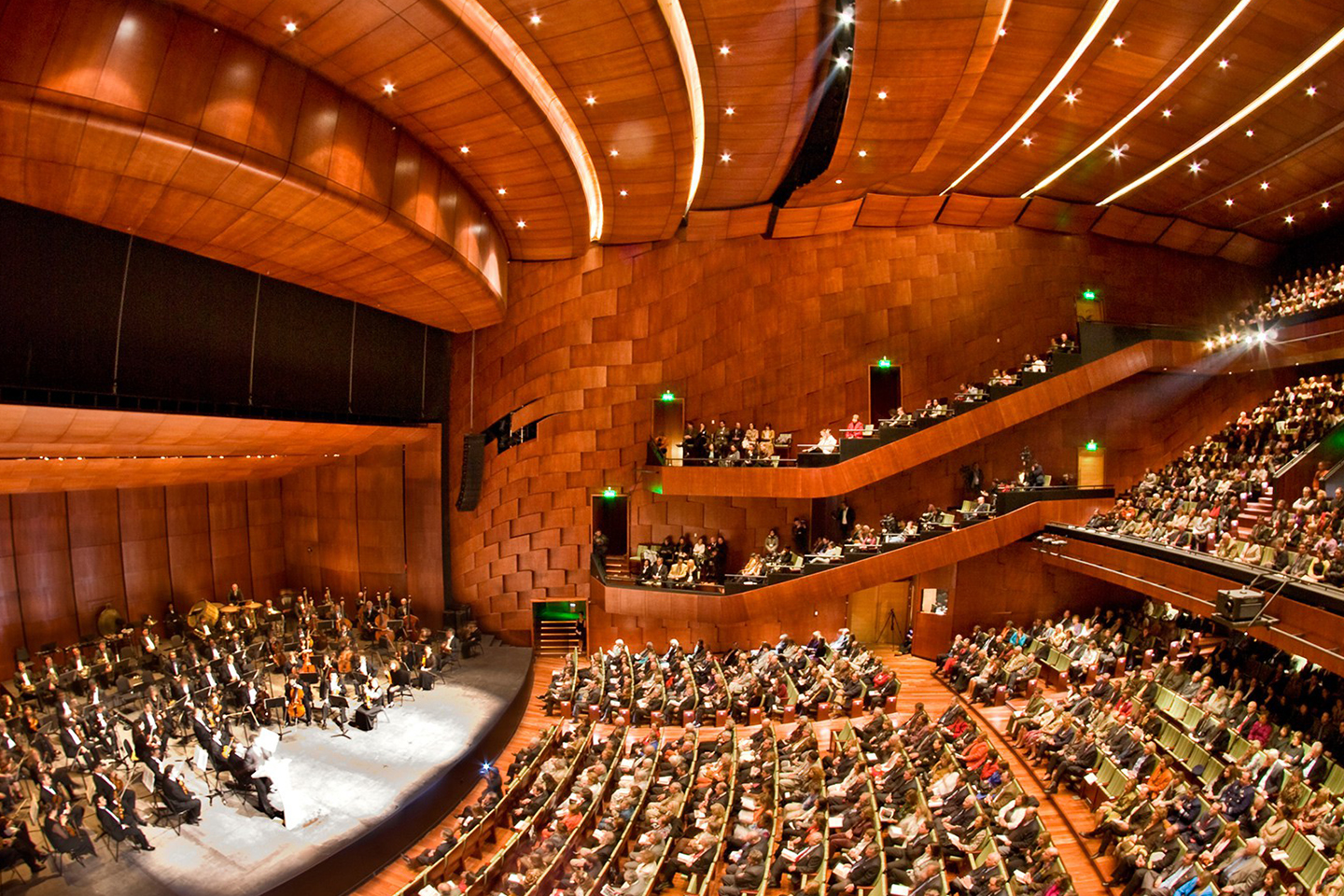 La vida artística de Chile es bastante rica y especial y para muestra está el Teatro del Lago. Un centro artístico de talla internacional, cuyo enfoque es promover y cultivar el amor por las artes en los lugareños.
Operativo desde 2010 en celebración de Bicentenario de Chile, y desde entonces es referencia de la movida artística de todo el continente. Es espacio para el desarrollo de festivales, eventos y presentaciones de artistas chilenos y latinoamericanos.
Como turista puedes disfrutar de visitas guiadas dentro de la edificación, donde podrás conocer los orígenes y tradición de la vida teatral de Chile.
Aprecia a continuación la estructura exterior de este majestuoso teatro:
37.  Valle de los Cactus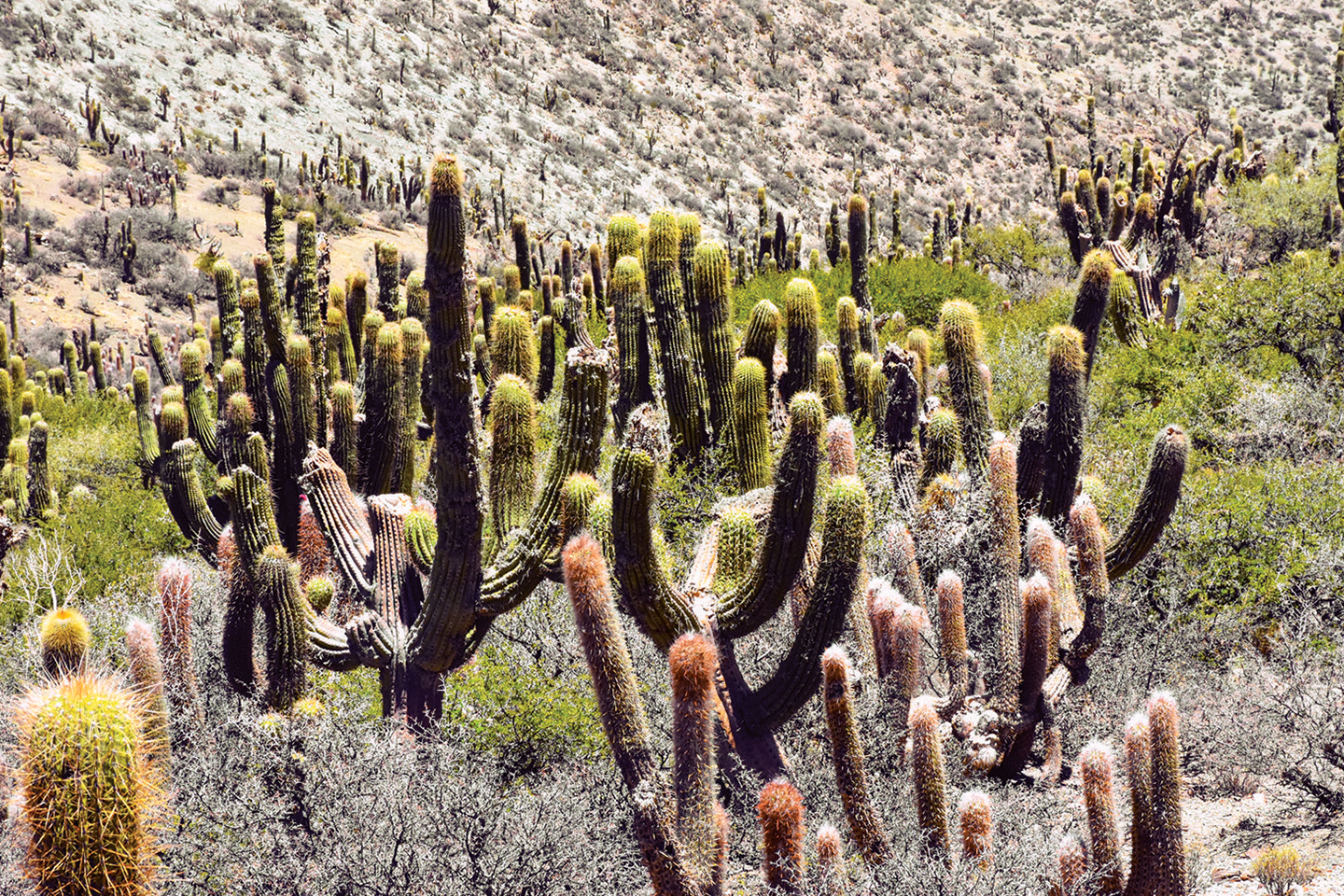 También conocido como La Quebrada de Guatín, se encuentra a algunos kilómetros de San Pedro de Atacama. Hoy es conocido como el Valle de Cactus, puesto que aquí lo que abunda es este tipo de plantas.
IObservarás, además, cactus de hasta 7 metros de altos que, en conjunto con otras especies de vegetación silvestre, se alimentan de un riachuelo que va dentro del cañón de Guatín y mantiene la humedad de la zona árida.
Aquí se encuentran las aguas termales más importantes del país, conocidas como las Termas de Puritama, unas aguas que han sido consideradas sanadoras por diferentes visitantes.
38. Viña del Mar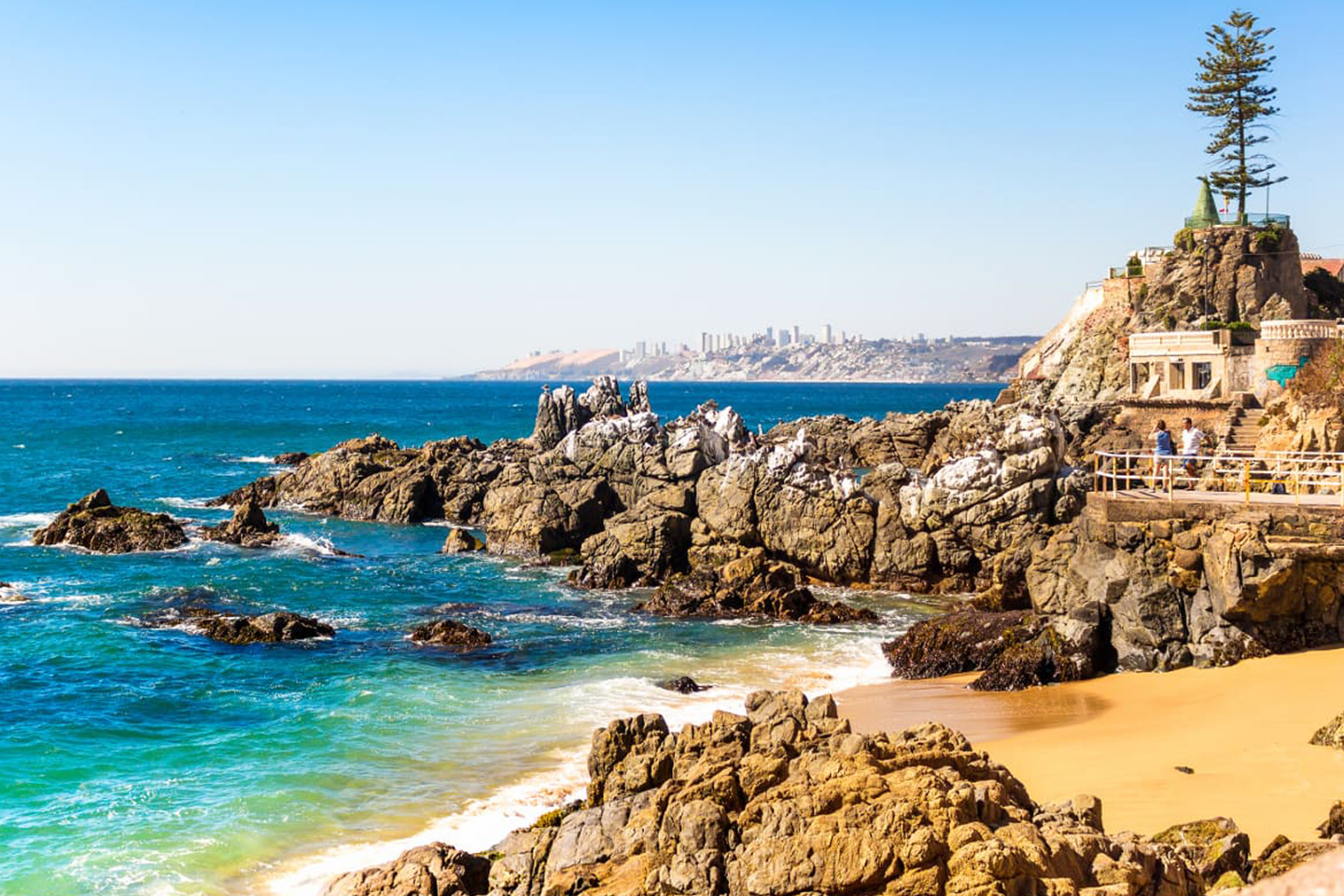 Si hay un icono de lugares turísticos de Chile, sin duda es Viña del Mar. Es la ciudad más turística de todo el país y fue construida con los mejores estándares de modernidad y organización urbanística, que combina el encanto de las playas de Valparaíso con grandes edificaciones.
Entre las mejores actividades a realizar están los deportes acuáticos en las playas, que cuentan con algunos de las reconocidos resorts de Latinoamérica, así como importantes tiendas, locales comerciales y una gastronomía de talle internacional.
Otro gran encanto es disfrutar de las vistas desde los diferentes miradores de la costa, y los atardeceres de Valparaíso.
No puedes dejar de planificar tu visita en el mes de febrero o marzo, cuando tiene lugar el Festival de la Canción de Viña del Mar, un icono de la movida musical y cultural del país e incluso del mundo, gracias a la larga trayectoria que tiene y lo que representa para la vida turística de Viña.
Mira a continuación este video documentando esta famosa y bella ciudad:
39. Museo Marítimo Nacional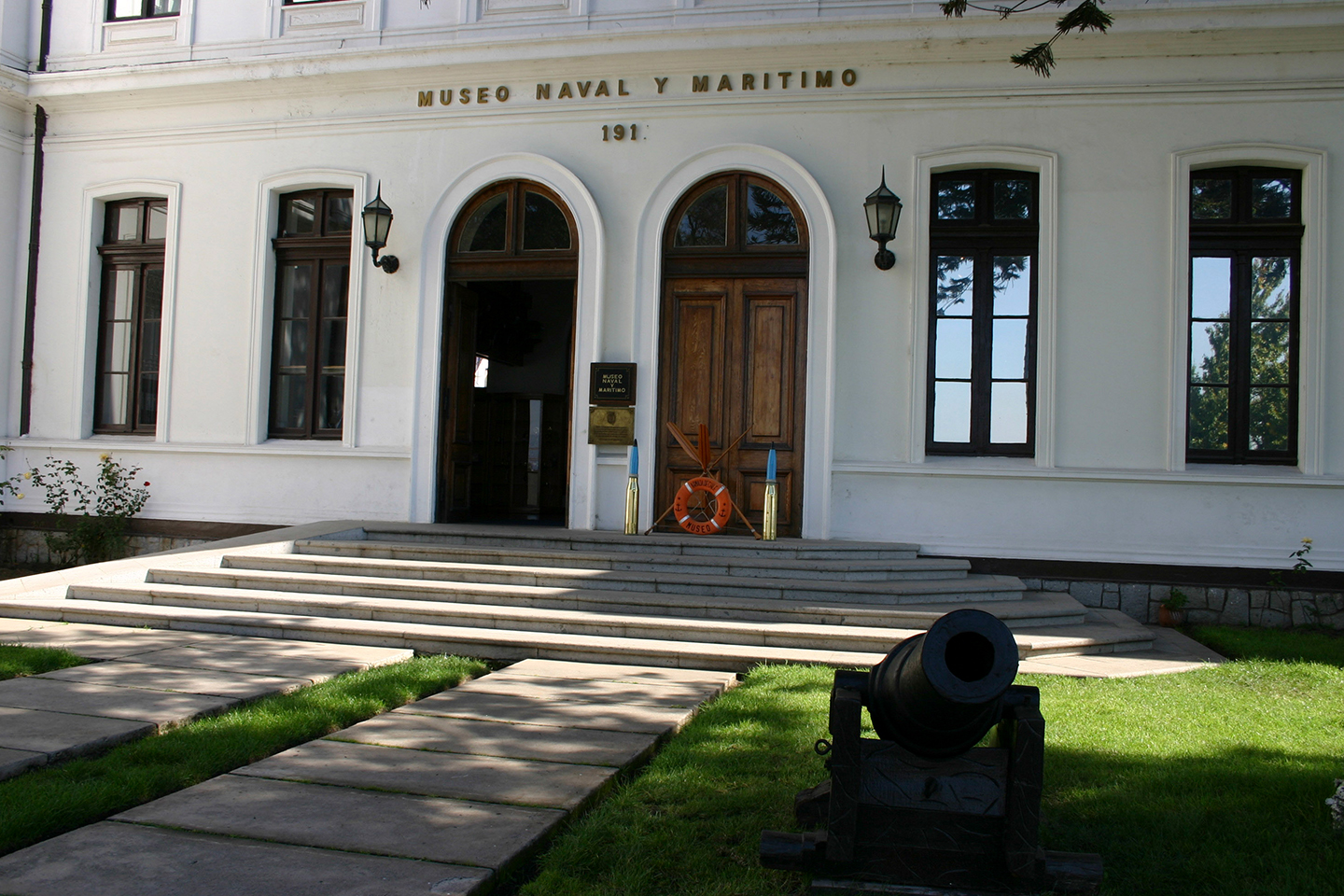 Creado el 30 de abril de 1915 por el presidente Ramón Barros Luco, fue en un tiempo la sede de la Escuela Naval de Valparaíso.
Dentro del museo se encuentra una reserva de 4500 artículos históricos, donde destacan documentos, fotografías, archivos de filmografía y una Biblioteca Armada que relata la historia de la vida marítima de Chile, como puerto comercial y como país armado.
Recientemente han inaugurado nuevas exhibiciones, entre ellas una de las favoritas, que resalta y relata la historia de los símbolos patrios y enaltece el orgullo de ser chileno. Tiene una pequeña exhibición que cuenta la historia del rescate más ambicioso de la historia, el de los 33 mineros de Chile.
40. Rancagua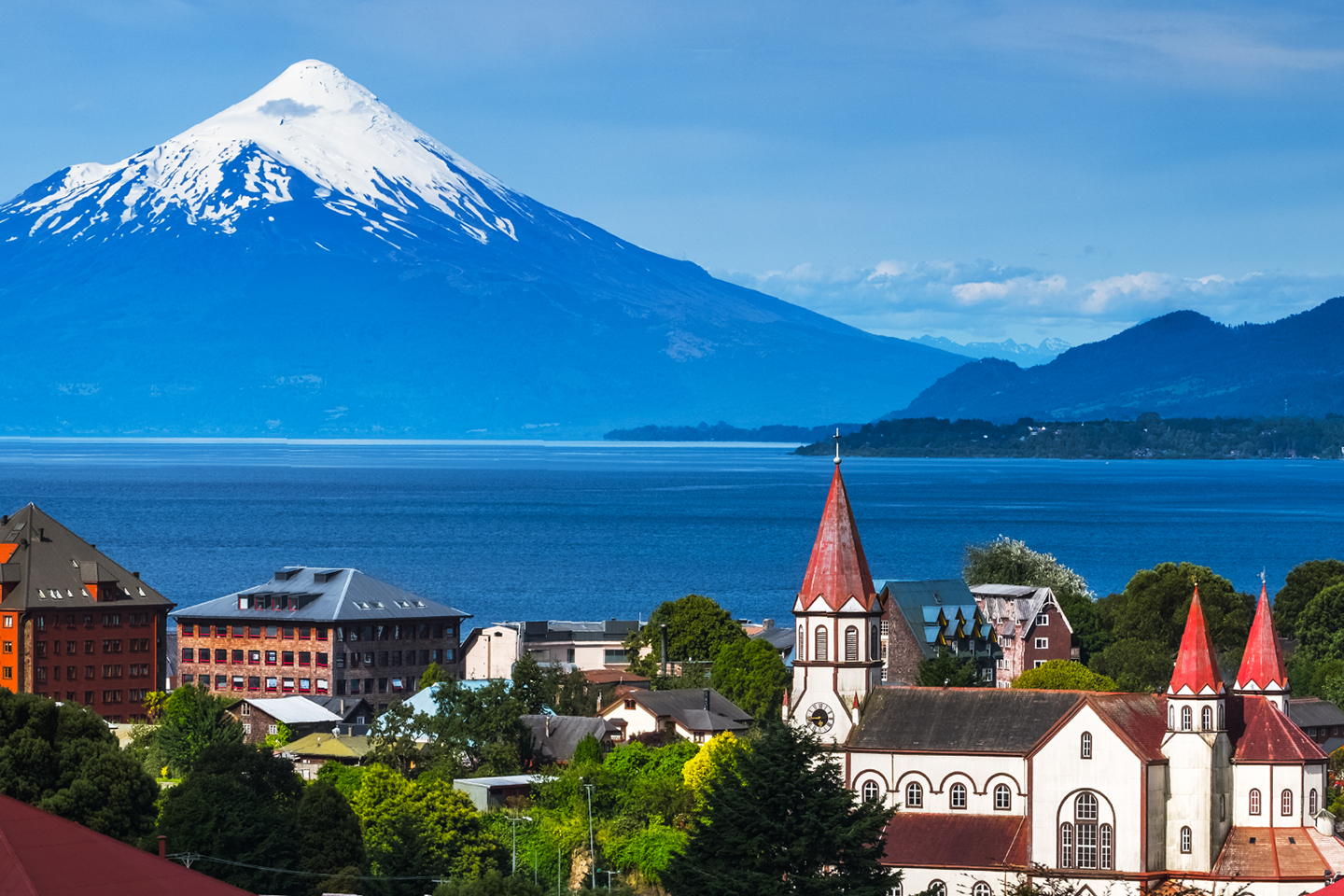 Una de las ciudades más históricas e importantes de Chile, gracias a la gran variedad de patrimonios artísticos que resaltan la historia del país.
Aquí puedes disfrutar de algunos espacios como el Teatro Regional de Rancagua (sede de algunos de los más importantes eventos culturales de la región), así como conocer los espacios de la Universidad de O'Higgins (que califica como una de las importantes del raking chileno).
Uno de los puntos más bonitos de la ciudad es la Plaza del Héroes, un paseo que conecta los cuatro puntos cardinales de la ciudad y donde destaca el monumento ecuestre a Bernardo O'Higgins, el libertador de Chile.
También puedes encontrar el famoso Paseo de los Presidentes en Alameda, un recorrido con bustos en honor a algunos presidentes de la historia chilena, como José Miguel Carrera, Pedro Aguirre Cerda y Ramón Freide.
En el último tiempo, otro punto destacado es la visita al momento en conmemoración del rescate de los 33 mineros chilenos, una estatua que busca enaltecer el valor de los mineros para sobrevivir y la insistencia del gobierno y el pueblo por rescatar a sus mineros.
Observa en el siguiente video una máginifica toma aérea de esta ciudad:
Lugares turísticos de Chile más visitados
Entre los lugares más visitados en Chile se encuentra la capital, Santiago de Chile, el Observatorio Astronómico Cerro Tololo, la Isla de Pascua, La Patagonia, el Desierto de Atacama, los Viñedos Chilenos y por supuesto Viña del Mar.
Lugares turísticos de Chile Santiago
Entre los lugares turísticos de Chile en su capital, destacan: Barrio de Bellas Artes, Centro Cívico, Barrio Bellavista, Parque Metropolitano, Palacio de la Moneda y el Museo de la Memoria y los Derechos Humanos.
Lugares turísticos en el sur de Chile
Entre los lugares que no puedes perderte en el sur del país, se encuentran:
Parque Nacional Torres de Paine, Lago de Budi, Reserva Costera Valdiviana, Volcán de Osorno, Cuenca del Lago Llaquihue, Valles de Cochamó, Torres del Paine y el Valle de Chacabuco.
Lugares para visitar en familia Chile
Entre los lugares turísticos de Chile que son excelentes para disfrutar en familia, tenemos: Punta Arenas, Valdivia, La Serena, Santiago de Chile y San Pedro de Atacama.
Atractivos culturales de Chile
Todo el territorio chileno se considera atractivo para el turismo, sin embargo si tenemos que escoger algunos puntos clave, tenemos que decirte que necesitas visitar el Palacio Sara Braun, el Museo Fernando Cordero Rusque, el Museo Naval, el Museo Marítimo Nacional, el Palacio Nacional La Moneda, el Teatro Regional de Rancagua, el Teatro del Lago y La Quinta Vergara.
Esta ha sido toda nuestra selección en esta ocasión. Coméntanos qué te parecen estos lugares si ya has visitado algunos de ellos o, si tienes alguna duda, también puedes plantearla. Comparte este post con tus contactos para que planifiquen juntos un viaje a Chile.
Ver también:
Lee nuestra guía sobre las 20 maravillas naturales de Chile que ocupas conocer

Te dejamos nuestra guía con los 25 lugares más exóticos para viajar en tus siguientes vacaciones

Aprende sobre los 10 lugares más visitados del mundo que debes visitar alguna vez en tu vida